Carlo Ancelotti preparing Stamford Bridge clear-out?
Chelsea Tickets Available from Telegraph Tickets
Watch Chelsea v Liverpool live streaming with GetSport.TV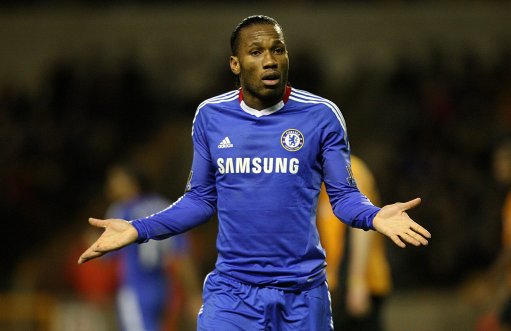 CHELSEA are planning a summer clearout to help pay for £75million new-boys Fernando Torres and David Luiz.
Didier Drogba, Florent Malouda, John Obi Mikel, Jose Bosingwa and Yuri Zhirkov will all be under intense scrutiny until the end of the season.
The Blues will act to balance the books after their record-breaking spree.
A Chelsea source confirmed: "There are a few big names and big earners whose performances have fallen short this season.
"If things don't improve there will be some notable casualties in the summer.
"The competition for places will be keener now and that should be a great motivation for everyone."
Chelsea, who have just announced losses of £70.9m, are conscious of UEFA's impending fair play rules which mean clubs must limit their spending according to income.
SOURCE: The Sun
Carlo Ancelotti is apparently a man on a mission, or at least this source believes so, and the success of last season appears to have been long forgotten. Whilst it is true that Chelsea are not looking at their best is there really a need to offload their top talent?
Of the five mentioned one could understand the selling of Jose Bosingwa and Yuri Zhirkov (who appears to be one of the most pointless signings in recent memory, but Didier Drogba, John Obi Mikel and Florent Malouda? Seems unlikely.
That trio were key to the West London side's capturing of the double last term and whilst they may not be firing on all cylinders they will surely not be cast out into the cold? It does seem however that Roman Abramovich is willing to flex his financial muscles again but will need to trim some deadwood from the Stamford Bridge side before doing so, however are these five the players that should be chopped?