Where will the Barclay's Premier League trophy end up? Old Trafford? Emirates? White Hart Lane?
The battle to the win the league  has been an open fight, and we predict it will go down to the wire. But who will clinch the final Champions League spot?
All your questions are answered because at COS we have decided to gaze into our crystal ball to determine – very unscientifically – who will lift the trophy and who will have their ambitions crushed.
Barclay's Premier League tickets available at Tixdaq.com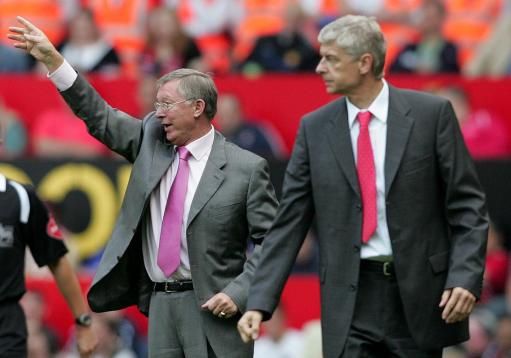 Arsenal, predicted position: 1st, points: 80
Arsene Wenger's team will end their seven-year hunt for the Premier League title. The Frenchman will say this supports his view that this team is capable of greatness. Hold that thought but with players like Cesc Fabregas, Samir Nasri and Robin Van Persie, Arsenal will be worthy winners.
Watch Newcastle v Arsenal live streaming with GetSport.TV
Manchester United, predicted position: 2nd, points: 79
Sir Alex Ferguson will be fuming on this one. His Manchester United team will be pipped after his team face a tough run-in. They will be battling on two other fronts – Champions League and FA Cup – which will hinder his side's chance of getting a record 19th League title.
Watch Wolves v Manchester United live streaming with GetSport.TV
Chelsea, predicted position: 3rd, points: 74
Despite spending £71 million on signings in the transfer window, Carlo Ancelotti will only secure third place. The run of 10 points in 11 games meant Chelsea had too much ground to make up but they have the consolation of playing Champions League football next season.
Watch Chelsea v Liverpool live streaming with GetSport.TV
Manchester City, predicted position: 4th, points: 71
Congratulations City fans, you will have Champions League football next season. Roberto Mancini has delivered on his promise of a top four finish – just. Manchester City will sneak in ahead of Tottenham on goal difference. Buying Edin Dzeko may just pay off.
Watch Man City v West Brom live streaming with GetSport.TV
Tottenham, position: 5th, points: 71
Harry Redknapp desperately tried to buy a goal scorer in January, but his failure may mean he misses out on the Champions League. They will lose out to Manchester City on goal difference and with their millions it may take them a while to get back into the top four.
Watch Tottenham v Bolton live streaming with GetSport.TV
The Premier League Europa League Race: Sunderland, Liverpool and Bolton Fight It Out?
The Premier League Relegation Battle: West Ham, Wolves and Wigan Head for Drop?