New Anfield signing not a player that this former Manchester United star would be interested in purchasing.
Liverpool Tickets Available from Tixdaq.com
Watch Chelsea v Liverpool live streaming with GetSport.TV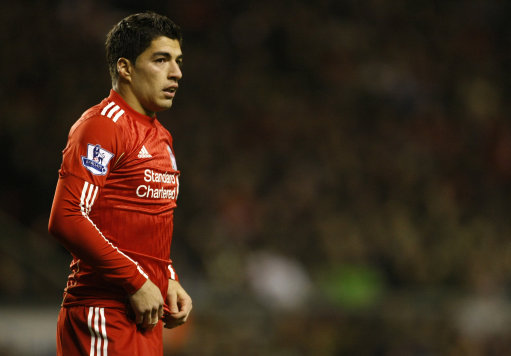 The former Manchester United and Ipswich midfielder said
"He can create chances for himself, but sometimes he's a little bit selfish. He's not a player who plays a lot of one-twos. He likes to do things on his own.
"Sometimes I don't like his temperament either. He does anything to win games.
"If he has to dive for that and win penalties, he just doesn't care. He was suspended for several games for a biting incident. It's going to be difficult for him to settle."
Speaking on BBC Radio Five Live, Muhren said: "He scored 34 goals in all last season, but I'm not sure he's going to score that amount in England, especially for Liverpool. They don't play very well this year.
"It's going to be more difficult for him at Liverpool because there are many good players there who won't always give him the ball."
SOURCE: Tribalfootball
It is odd for one Ajax legend to bad mouth another in such a blatant manner. Luis Suarez is obviously always going to have a fair few detractors due to a number of factors so let's look at these talking points and issues in closer detail.
Scoring a bucket load of goals in the Dutch Eredivisie is not a good indicator of ability.
This is true but until he gets a chance in one of the bigger leagues, how can he prove himself? Also 111 goals in three and a half seasons is not a record to be sniffed at. Also has a great strike record for his country.
Allegations of diving.
Luis Suarez has been known to fall to the floor at the merest hint of a touch, whilst this is of course deplorable behaviour it is also an allegation you could lay at the door of a great many Premier League players and is unfortunately part and parcel of the game as a whole.
Very selfish in front of goal.
Undeniable fact, however isn't such a claim in fact that attribute he shares with most prolific goalscorers?
Biting.
Yep. Suarez bit an opponent, got a massive ban. See below video footage of the incident. He has since apologized for this clearly unacceptable act of aggression.
How do Liverpool supporters feel Suarez will do in the English top tier?