Spaniard moves from Anfield to Stamford Bridge and here are some reason to be cheerful for Liverpool supporters.
Liverpool Tickets Available from Tixdaq.com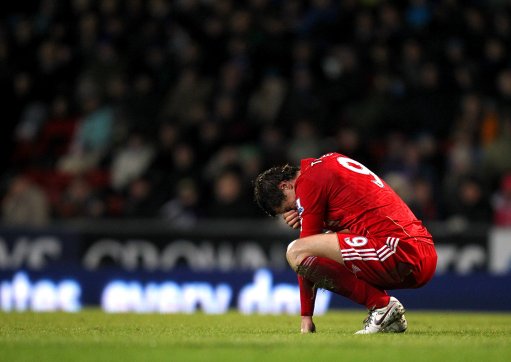 1) Better strike force
The loss of Fernando Torres was of course a big surprise to Liverpool fans the world over but arguably the Anfield side had a stronger attacking line up on February 1st than they they did 24 hours earlier. The £50m made from the sale of the Spaniard to Chelsea was in turn used to pay for the signings of two quality strikers.
23 year old Luis Suarez and 21 year old Andy Carroll clearly have a lot to offer and a great deal of potential and as a joint attacking threat they would surely in the long term benefit the Merseyside club more than having to put all their goalscoring eggs in one basket, so to speak.
2) Loss of heart
It had become clear during the Roy Hodgson reign just how tough it was for Torres. He looked a forlorn figure attempting to spearhead a Liverpool attack in a role he had seemingly bored of. Yes his form picked up after Kenny Dalglish took over from the hapless former boss but perhaps the previous months had taken it out of the former Atletico Madrid man. Maybe it was time for a change?
3) Past his best?
Fernando Torres is just two months away from his turning 27 and clearly whilst it would be churlish and inaccurate to state that the Spaniard is getting on, some could argue that perhaps his best years are behind him?
Having had a poor showing at the World Cup, proving ineffective against Chile and Honduras and was eventually dropped from the latter stages of the competition. This season he has managed nine goals in 23 Premier League appearances this season, far from his best haul, perhaps most tellingly he hasn't proved that effective against the big sides, with the exception of course against Chelsea.
This is Torres' eleventh season of first team football and thus far his best performance came in his first term at Liverpool. Of course he could do wonderfully well at Chelsea but the money that Liverpool received was a pretty fair price for the player.
4) Planning for the future
Liverpool Director of Football has been tasked with the job of masterminding a rebirth of the club and has been on the look out for bright new prospects and perhaps the loss of Torres, supposedly one of three world class players the club possessed, helps that pursuit.
The new strike force is very young in years but have a lot to offer. The club will do well to build a team around the young talent coming through the academy coupled with good signings from Europe and the UK and as such perhaps the sale of Torres can signal a real new beginning?
5) No player is bigger than the club
Kenny Dalglish hit the nail on the head when he discussed the issue of accepting the Chelsea offer for Torres. Basically to keep the player at Anfield would be like admitting that he was too big a player to let go, even though his intention to leave is effectively all the motivation needed to sell.
Basically if a player does not want to play for a club, whatever club that is, then the club is in the long run always going to be better off without them. Issues relating to player loyalty are as emotive as they are pointless. The simple fact is this.
A player who wants to leave, whether it be to 'further' their career or for any other reason, should be sold as soon as possible. To hold on to a player smacks of desperation and devalues the club that attempts to do so. This is a fact that Dalglish seems very well aware of, hence the fact that a deal was sewn up so swiftly.