Surely it's time for the Emirates boss to stop cancelling his Specsavers appointments.
Arsenal Tickets Available from Tixdaq.com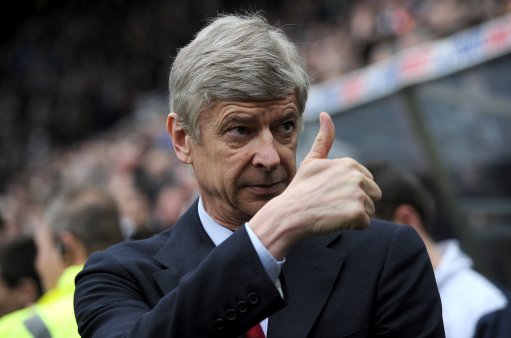 Is Arsene Wenger the most unobservant manager in English football history?
After Arsenal's unbelievable collapse against Newcastle United, a game that Kevin Nolan nearly won for Alan Pardew's side, Arsene Wenger again showed why it's high time he sat in front of an opticians' letters board.
Wenger tried not to be drawn into commenting on decisions made during the tumultuous draw, particularly the Diaby sending off. "I didn't see it well." Even though Diaby put his hand around Barton's neck and pushed him to the floor, before shoving Nolan in the back. He also added, "My opinion is not important." Although he still accused Phil Dowd of "inconsistent refereeing" that is "killing the game."
But this is by now means a first. His eyesight has been in decline since January 2003. During a West Ham versus Arsenal game Bergkamp lashed out a Lee Bowyer. Wenger's stated "It did not look intentional. Dennis caught him with the elbow but the player ran into him."
Following 'Pizzagate' in October 2004, Wenger said diplomatically, "I don't know about food throwing. I did not see if something was thrown – you'll have to ask someone else, because I don't know."
His unfortunate run of missing key incidents involving Arsenal players, particularly his talismanic captain, was highlighted at the end of the FA Cup tie against Hull in March 2009. Fabregas was clearly seen spitting. Arsene again distanced himself from any controversy, simply saying, "I know nothing about that at all. I'm sorry. I can't speak about something I haven't seen."
Wenger's loyalty to his players and the club is wonderful. He backs them in every situation. But there are times when his players have unquestionably been in the wrong, and he, like every manager, should be fully disciplining players when appropriate. Footballers are idolised by children all over the country. Wherever possible, they should act responsibly and set good examples. They earn enough money.
No-one can doubt Arsene Wenger's management qualities. For years Arsenal has played some of the most attractive football in Europe. Wenger's ability to develop young players and help them realise their full potential makes most fans wish he was treading their clubs training ground every morning. His success has been hard-earned and richly deserved. Wenger's football philosophy has spoilt Arsenal fans, and anyone who loves to watch free-flowing passing football.
Excitement is building across Europe in anticipation of Arsenal and Barcelona's European Cup first leg on Tuesday 8th March. The real shame is it's not the final. There would be not a club better game to grace Wembley.
Let's just hope Wenger manages to make time for his opticians appointment in the very near future. His side plays such a gorgeous style of football. It's a crying shame he apparently sees so little of it.