Anfield and Stadium Of Light clubs now just six points behind 4th.
Liverpool tickets available from Tixdaq.com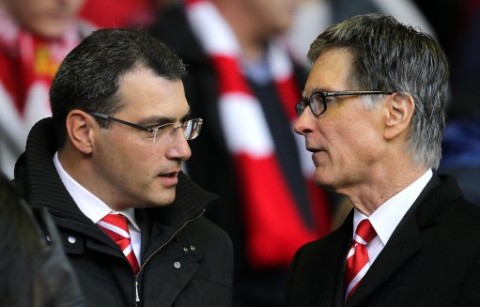 Liverpool beat Chelsea at Stamford Bridge in what may turn out to be the crucial game of their season.
Leaving aside the distraction of Fernando Torres facing his old team, the fact that Chelsea could have opened up a 12 point gap over Liverpool had they won is hugely significant – as well as a three point margin on Spurs in 4th.
Instead it was the team in red that triumphed, and the difference between the two sides is now reduced to just six points, which is also a boost to Sunderland.
Fifth placed Tottenham Hotspur are also six ahead of the Reds on 44 points, and with Sunderland one point behind Liverpool on 37, perhaps four teams have a realistic shout of reaching next season's UEFA Champions League.
Both Liverpool and Sunderland have played a game more than Chelsea and Spurs though, so have more to do if they are to qualify Europe's most lucrative of football competitions.
Assuming Manchester United, Arsenal and Manchester City will qualify then, which side will prove themselves best of the rest and secure the 4th UEFA Champions League place for 2010-11?
Chelsea (4th place – 44 points – 25 games played)

Remaining Premier League fixtures in order: Fulham (A), Man Utd (H), Blackpool (A), Man City (H), Stoke (A), Wigan (H), West Brom (A), West Ham (H), Tottenham (H), Man Utd (A), Newcastle (H), Everton (A). Birmingham (H) has yet to be rearranged.
Chelsea's fixture list was very recently cited as a reason they could still win the title. Having two games to play against Manchester United was labelled an opportunity, but there is far from a guarantee they will be beaten. Furthermore, Stoke away, Manchester City at home, Spurs away and Everton away could all prove particularly difficult tests.
Chelsea possess some great players, but the jury remains out on the diamond formation they played against Sunderland and Liverpool.
At the Stadium Of Light it was excellent, as Salomon Kalou felt comfortable drifting to the flanks, and Nicolas Anelka had plenty of time on the ball.
However, against Liverpool at home it was static, as the Reds' own diamond midfield almost cancelled Chelsea's.
Fernando Torres also found his new role difficult, and he was almost as starved of service as he was at Liverpool under Roy Hodgson.
The formation will only work if the full backs are able to provide width with constant runs forward, and perhaps Carlo Ancelotti might take inspiration from Liverpool's three man defence to free them.
Though Roman Abramovich will surely settle for nothing less, Chelsea's difficult remaining fixtures may well be their undoing – and cost Ancelotti his job.
Tottenham Hotspur (5th place – 44 points – 25 games played)

Remaining Premier League fixtures in order: Sunderland (A), Blackpool (A), Wolves (A), West Ham (H), Wigan (A), Stoke (H), Man City (A), West Brom (H), Chelsea (A), Blackpool (H), Liverpool (A), Birmingham (H). Arsenal (H) has yet to be rearranged.
Spurs boss Harry Redknapp still believes – at least publicly – his team are in the title race, but that remains doubtful.
They do however possess a decent shout to repeat last season's 4th place finish, but fears remain that they may start to tire as their European campaign takes its toll.
Tottenham have three away games Premier League in a row next (with a trip to the San Siro to play AC Milan in between), which is far from straightforward, but it is their next six games that are the most winnable on paper of all their fixtures.
It is vital that they keep pace with their rivals during this critical stage, and their current injury crisis seems to have come at the worst possible time.
A failure to secure Champions League football again will make it more difficult to attract the best players, and so games against Chelsea and Liverpool late on could prove crucial.
Liverpool (6th place – 38 points – 26 games played)

Remaining Premier League fixtures in order: Wigan (H), West Ham (A), Man Utd (H), Sunderland (A), West Brom (A), Man City (H), Arsenal (A), Birmingham (H), Newcastle (H), Fulham (A), Tottenham (H), Aston Villa (A).
Liverpool boss Kenny Dalglish has found an effective system for the players available to him, which is somewhat in contrast to his Chelsea counterpart Carlo Ancelotti.
The Reds are now the only team playing a 3 man defence in the Premier League on a regular basis, which certainly makes it a more interesting watch tactically, but one gets the feeling the formation will continue to be adapted based on the opposition.
Against Stoke it worked because an additional centre back countered the Potters' aerial threat, while against Chelsea it meant there was always a spare man at the back.
That spare man won't always be needed though, and it will be intriguing to see where they go from here with Luis Suarez approaching full fitness and Andy Carroll around 3 weeks away.
Liverpool's remaining games are as hard as any of their rivals for 4th, but if Kenny Dalglish can keep up his team's upward momentum anything could happen.
Sunderland (7th place – 37 points – 26 games played)

Remaining Premier League fixtures in order: Tottenham (H), Everton (A), Arsenal (A), Liverpool (H), Man City (A), West Brom (H), Birmingham (A), Wigan (H), Fulham (H), Bolton (A), Wolves (H), West Ham (A).
Sunderland are just a point behind Liverpool, but in five games' time that may well change.
There are few harder runs than Spurs, Everton, Arsenal, Liverpool and Man City, and if they can secure a decent points tally from that run of fixtures they will be confident of making up ground.
After those five matches, their only match against a team currently in the top half of the table is a trip to the Reebok Stadium against Bolton Wanderers.
Steve Bruce recruited well in the January transfer window, signing the exciting Stephane Sessegnon and Sulley Muntari, but lost Darren Bent to Aston Villa.
With Danny Welbeck and Fraizer Campbell still injured, pressure is on Asamoah Gyan to fire Sunderland to glory.
Steve Bruce will have to manage his one fit senior striker carefully, and perhaps young Ryan Noble may have to come into his thinking – unless Kieran Richardson keeps up his goalscoring form.
The Black Cats are an unlikely candidate for the Champions League, and would probably be delighted with a UEFA Europa League spot.
The bigger squads boasted by their rivals mean they look most likely to finish in their current position, which would nevertheless be a mightily encouraging season for Sunderland.