Stamford Bridge player was perhaps a surprise choice.
Chelsea tickets available from Telegraph Tickets
Watch Denmark v England live streaming with GetSport.TV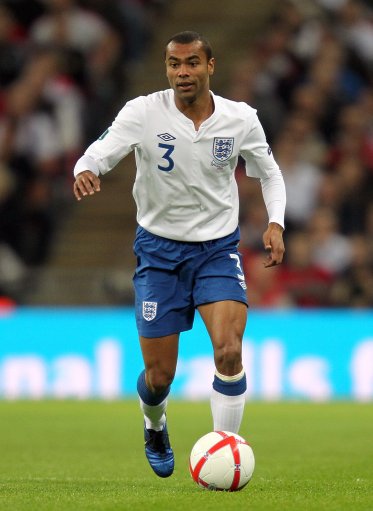 Ashley Cole has won the award for England Player of the Year 2010, as voted by the fans on TheFA.com.
Into the eighth year now, the online poll at TheFA.com sees fans pick the best performer in an England shirt during the previous 12 months.
Fabio Capello used 44 players during 2010. Twelve matches were played, the Three Lions won seven of them and scored 21 goals in the process.
Cole missed just three games, all friendlies, against Egypt, Mexico and France. Steven Gerrard came in second in the Player of the Year poll, while Manchester City winger Adam Johnson was third.
SOURCE: TheFA.com
It is difficult to argue with the results of the poll in terms of performances.
Steven Gerrard certainly had his moments, but Ashley Cole was excellent in almost every match he played.
He is widely considered the best left back in the world, and of all England's players is probably the only one who can say he is the best in his position.
With Gerrard likely to cut inside often from the left wing, Ashley Cole is often responsible for almost the whole left flank, and he typically performs his job with aplomb.
However, his victory in the poll is mildly surprising when one considers his popularity publicly.
By his own admission, Cole hasn't always come across particularly well to the common man, but when solely considering the merits of his football matches for England, he has been the country's best player – and with one more cap will become England's most capped ever full back.
That will likely come against Denmark on Wednesday.
---
Join the Best Football Manager game now, Its Free!