Tottenham chairman believes scaremongering tactics are being used to hinder the club's chances of leaving White Hart Lane for the Olympic stadium.
Tottenham tickets available at Tixdaq.com
Watch Sunderland v Tottenham live streaming with GetSport.TV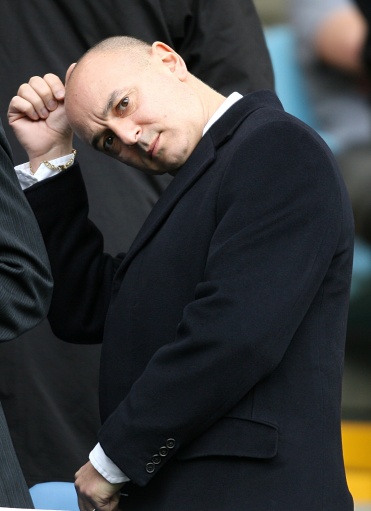 Levy hit back at claims from West Ham vice-chairman Karren Brady, who described Spurs' plans to demolish the Olympic Stadium as 'corporate crime'.

"I want to deal with facts and the original stadium was always going to be demolished," he said. "We promised no white elephants and that is far more important and we don't want any form of government subsidies," he said.

"We are proposing one of the most advanced, state-of-the-art stadiums in Europe that will deliver an exceptional spectator experience.

"Accusations that we would 'demolish' £500million of stadium are hugely inaccurate and highly irresponsible and I want to be very clear on this issue.

"Our proposal will retain around £420million worth of the Olympic Stadium, and we will re-use or recycle the £80million that will be dismantled with zero landfill.

"It is also important to remember two thirds of the Olympic Stadium, under the original legacy plan, was to be dismantled – it was not designed to be a permanent structure.

"Recent scaremongering conveniently forgets this fact.

"We would increase the current capacity of Crystal Palace by 9,500 to 25,000 and a new four-lane warm-up track and all weather hockey pitch would also be built.

"Crystal Palace would become a reinvigorated dedicated facility, bringing more activity to the area and be available to the athletics community every single day of the year."

Source: Sky Sports
The battle to move into the Olympic Stadium has got nasty – and it is about time.
When clubs battle over the signature of a player there are claims and counter-claims (eg. Fernando Torres and Andy Carroll), and this adds to the spiciness of the story.
So it would be strange if the contest to sign the deeds for the Olympic Stadium did not get bitchy.
This debate is even more intriguing as both sides have a very good argument.
West Ham are from the area (although they will be stepping on Leyton Orient's toes) and they will keep the London 2012 bid team's commitment to have a running track.
The East-end club will also make the stadium a multi-use vehicle with cricket and music concerts set to be staged there along with football.
Tottenham will keep the stadium all for themselves but will redevelop Crystal Palace and turn it into a world-class athletics arena.
Most importantly Spurs will not use any government money to move into the Olympic Stadium.
But there are issues with Crystal Palace as the transport links are nowhere near adequate. Which is why the athletics track was falling into ruins in the first place.
This raises the question to me: is London the correct place to have an athletics stadium?
There are five Premier League football teams (and countless others in the lower leagues) all with their own stadiums, plus Wembley, plus Twickenham and the other rugby grounds, plus Wimbledon, plus Lords and The Brit Oval, plus all the other Olympic venues such as the Velodrome and the swimming pool.
It would be better to build a national athletics stadium outside of London so everyone in the country can enjoy it. London does not need another stadium.
Give an athletics stadium to the people and not the corporate bigwigs in London. That would be the best Olympic legacy.
---
Join the Best Football Manager game now, Its Free!