AC Milan star very open to White Hart Lane move.
Liverpool Tickets Available from Tixdaq.com
Watch Sunderland v Tottenham live streaming with GetSport.TV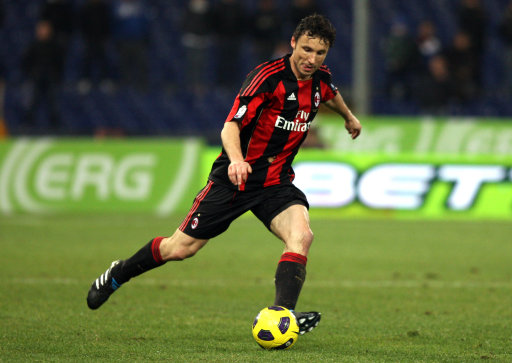 Mark van Bommel has not ruled out joining Tottenham in the future after Harry Redknapp admitted he made a mistake not signing him.
The veteran Dutch midfielder interested Redknapp in the January transfer window before he moved from Bayern Munich to AC Milanon a free transfer.
Redknapp conceded he dragged his heels in attempting to bring the 33-year-old, who has heard good things from international team-mate Rafael van der Vaart, to Spurs.
"We had some contact with Spurs," he told Sky Sports News. "Unfortunately it didn't work out in the end.
"It's one of my favourite clubs in England, that's all I really want to say.
"I really love the stadium. I know the training ground because I've been there with the Dutch national team.
"Rafael has told me a lot of good stories. I'd love to play for Spurs. I've told Rafael that as well.
"I don't know how things will go. I'm pleased with what Harry Redknapp's said about me. That's always positive.
"It's not good to look back. You've got to look to the future. I'm happy at Milan, but you never know what will happen."
SOURCE: Sky Sports
Blimey, that was quick. Mark van Bommel literally arrived at AC Milan less than two weeks ago and is already making statements about leaving. The Dutch international was very high up on Harry Redknapp's January wish-list but they Bayern Munich man ended up moving to the San Siro, getting sent off on his Serie A debut no less.
Now apparently the 33 year old veteran defensive midfielder would 'love to' join Premier League side Spurs, even though he has stated his incredible happpiness at joining Italian giants AC Milan? Bizarre. Mind you the former Barcelona and PSV Eindhoven man has only signed a six month deal so could of course make the move to join his Dutch compatriot Rafael Van der Vaart in the summer.
Harry Redknapp has spoken about his desire to bring in further central midfield options and a short term move for the vastly experienced Van Bommel would perhaps make a great deal of sense. The veteran enforcer still has a season or two in the tank and it's worth noting that last season he was of course very much one of the big reasons Bayern Munich completed the domestic double and reached the Champions League Final, he then went on to help his country to the World Cup Final in the summer.