Former Anfield hero feels the need to speak of tough times that forced him to flee for Stamford Bridge.
Liverpool Tickets Available from Tixdaq.com
Watch Liverpool v Wigan live streaming with GetSport.TV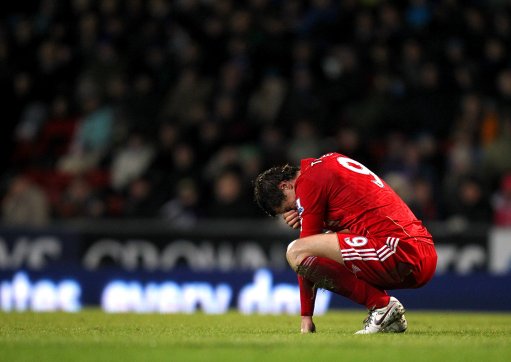 Fernando Torres told Spanish radio station Cadena Ser: "Money was not important. I left to improve sporting-wise.

"I thought I would stay one more year and take it as a transition season. But a time comes when you lose enthusiasm, you see those in the Spanish national team are playing at a different level.

"Then when everything looked black, Chelsea came and showed a real interest."

Torres has also denied branding Liverpool as a 'smaller club' than Chelsea, claiming that he only meant to point out that the Blues are currently enjoying greater success.

"Liverpool will always be very special to me," he added.

"Because of its history, Liverpool is a bigger club but it's going through a difficult time.

"Chelsea is like Manchester United, the strongest over the last 10 years.

"These past 10 days have been very intense and it still is," Torres said.

"Everything has gone so quickly and it's as though I have a lot of information in my head. It seems that a month has gone by instead of a week." (Sky Sports)
So there you have it. Fernando Torres left Liverpool because it all got too dark for him. Perhaps investing in new higher watt light bulbs would have resolved that problem? But seriously it would probably be better if the Spanish international avoided making any comment on his decision to leave Anfield for Stamford Bridge as nothing he says will really appease anyone.
I think most Liverpool supporters could in some way understand the decision to join a club who are currently on a higher plain than the Anfield side but the manner in which the request to leave was handled probably angers people most.
To try to force a transfer with days left of the transfer window whilst also claiming that your future was very much with the club, these issues will still sting with supporters. Going on about just how bad things were at the club doesn't really help, not least because surely those 'dark days' ended the moment Hicks, Gillett and then Hodgson had all left, no?