Nou Camp boss puts pen to paper on one year extension.
Premier League Tickets Available from Tixdaq.com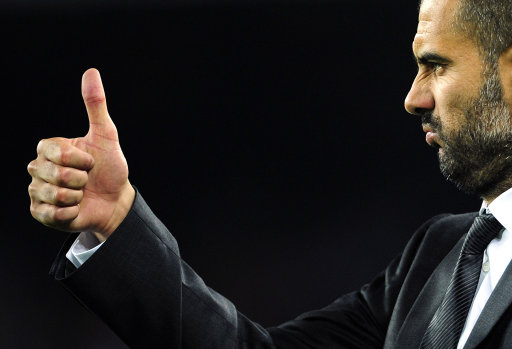 Barcelona coach Pep Guardiola has agreed to extend his contract with the club until the end of next season.
Guardiola's current deal was due to expire at the end of this campaign, and the Catalan giants have moved to prolong his thus-far successful reign.
"The signing will take place in the next few days," the club said.
The 40-year-old has won eight trophies, including successive La Liga titles and the 2009 Champions League, since replacing Frank Rijkaard in 2008.
Barca are currently seven points clear at the top of the La Liga.
On Sunday, Guardiola's free-flowing team became the first to win 16 La Liga games in a row with a 3-0 victory over Atletico Madrid.
SOURCE: BBC Sport
Pep Guardiola has been an astonishing success as boss of Barcelona and the fact that he has agreed another year in charge will over joy fans who have watched on in awe as the former midfield general has guided the Catalan club to immense success.
Now in his third season at the Nou Camp the 40 year old has won more titles than most well respected managers will achieve in their entire careers and one can only imagine that Barcelona President Sandro Rosell would like the mercurial boss to sign a ten year deal but will have to hope that in another year Guardiola will once agree an extension to his time at the La Liga champions.