Our Portsmouth columnist talks transfers, shock results and struggles over adversity.
Premier League Tickets Available from Tixdaq.com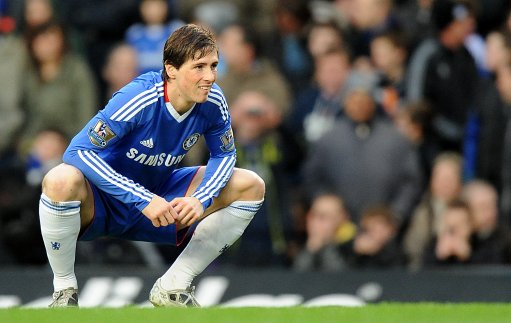 Hi Everyone
What a weekend of football! I believe it was the most goals ever in a Premiership weekend of fixtures and non more exciting than the 4-4 draw at St James's Park. Newcastle showed great spirit amidst all the speculation that without Andy Carroll they would struggle. Whilst on the subject of Andy Carroll, I'd like to turn your attention to the crazy last minute madness on transfer deadline day… Fernando Torres for £50m? Carroll for £35m? and Luis Suarez for £22m? I don't know if you agree with these valuations but it shows how potty the transfer window system has made the world of football transfers.
I think Kenny Dalglish has used it to his advantage this January showing that it's better to have players that have the hunger to play for a club than to always have the best players… If you can have both then you have got the recipe for success. He has totally transformed the attitude and morale in the dressing room and with players like Joe Cole waiting to pounce on his chance under Dalglish and the new players that have arrived I'm sure they will reap the benefits.
I was shocked to see Wolves beat Manchester United! That was a coupon buster if ever I saw one, especially when all the talk has been about United going all season unbeaten! Liverpool beating Chelsea at Stamford Bridge was a bit of a surprise too. In my opinion the Barclays Premiership title will go to Old Trafford this year…
The Championship is as exciting with so many twists and turns as every week goes by. I still stand by my opinion that QPR will win the title and as I stated last week it could be one of a number of clubs that join them automatically. If I had to stick my neck out I'd go for Cardiff just because they seem to have come through their rocky patch and beating Swansea was a big psychological advantage to them. With regard to individual players standing out in the Championship this year I'd have to say Adel Taarabt is the first player that springs to mind, he's entertained from the opening day with a good end product to his talents, a shrewd move from Neil Warnock!
Outside the world of football there has been the protests in Egypt where we have sadly seen a few deaths as a result and the floods and fires in Australia have also brought in terrible casualties… The world over people are met with struggles and adversity every day and it is important that we as people stick together and help each other in so many ways.
I'm looking forward to the final part of the season both watching and playing… Still a fan as well as a player. Love Football!
Until next week… Stay positive. One Love.
You can also keep up to date with what's happening through Twitter, either @DanielWebber81 or @Concave_Soccer