As we all know, the spine-tingling hatred we feel towards other team's players is part of what gives football its passion. But some players can cross the divide and feel the love whether they play at Old Trafford, Anfield or the Bernabeu.
COS takes a look, in no particular order, at some of the players loved by all fans.
Barclay's Premier League tickets available at Tixdaq.com
Watch Denmark v England live streaming with GetSport.TV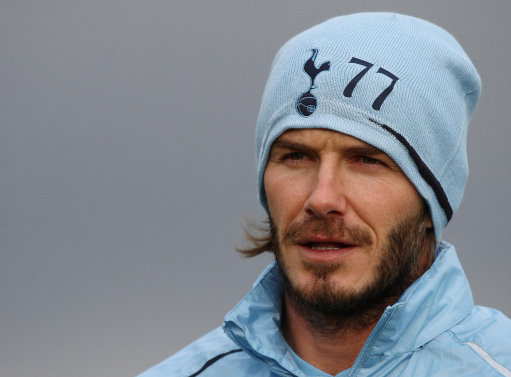 David Beckham
Okay, he has had ups (that goal against Greece) and downs (Argentina sending off, marrying Posh, everytime he speaks), but you cannot deny it – Becks is a national treasure and the most famous footballer on the planet. He is not the most gifted star these shores have produced but he made the most of his talent and is the most capped English out-field player. His sheer patriotism endeared him to our hearts.
Gianfranco Zola
After joining Chelsea from Parma in 1996, the little Italian has entertained us with his wonderful football skills, wide smile and broken English. He was named player of the year in 1997 and 2003, and was inducted into the English football Hall of Fame in 2006.
Sir Bobby Moore
The only English captain to lift the World Cup will always be remembered here but his fame and love stretched all over the world. Pele described him as a true gentleman, friend and the best defender he ever played against. Not bad eh?
Pele
If Carling made footballers, they would make Pele. The best footballer ever was also one of the most loved. Fans will always remember the skills and the goals, it was only a shame his only appearance in this country was cut short after being literally kicked out of the 1966 World Cup. Nowadays he is making adverts for Viagara. Legend!
Jimmy Bullard
So he is not the most decorated player on this list but one of the most loved. You will not see him on any Colgate adverts, more likely on Soccer AM inflicting a prank on the presenter or a teammate. He also plays with what all fans love to see – a smile. He scores some cracking goals too.
Diego Maradona
Perhaps a controversial choice, especially with his Hand of God cheating and the sheer number of drugs he consumed. But you have to love him. He is the loveable rogue, always fighting against the authorities (even as manager) and became the best player on the planet despite it. We may yet see him manage in the Premier League too.
Gary Lineker
The nice guy of English football. He was never booked or sent-off in his career and has become the face of MOTD (despite looking like the FA Cup). He is England's greatest ever striker winning the Golden Boot at the 1986 World Cup. Even doing all those Walker's adverts, and marrying his gorgeous wife Danielle, has not stopped our love him.
Johan Cruyff
Loved purely for his impact on football. He became synonymous with Total Football – he brought it to the world stage when playing for Ajax, Barcelona and Holland (and later mangaing Barcelona). These teams still idolise his philosophy and Barcelona are one of the greatest sides ever because of him.
Sir Bobby Charlton
World Cup winner, top English goalscorer ever and a proper gentleman. Sir Bobby is not only a Manchester United legend but an England and a world one too. When he talks people listen because he is loved and respected in equally high measure. English football would be a poorer place without him.
George Best
Last but not least is Best. Loved as much for his footballing powers as his playboy image he was the first pin-up boy of English football. 'If I was ugly you never would of heard of Pele,' he once said; others retorted 'Maradona good, Pele better, George Best'. Loved by all he met but his story was cut tragically short.
---
Join the Best Football Manager game now, Its Free!