Former Sky presenters get new job fronting radio show, should do well as long they promise not to 'smash it'.
Premier League Tickets Available from Tixdaq.com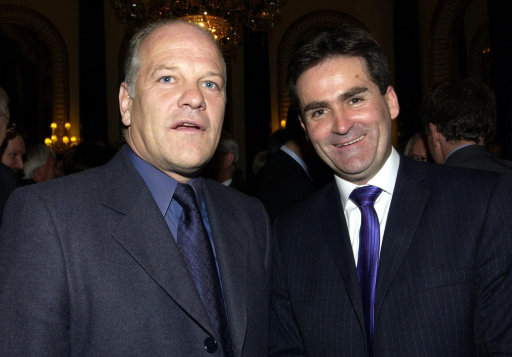 FORMER Sky Sports presenters Andy Gray and Richard Keys have taken huge pay cuts to join radio station talkSPORT.
Gray, 55, was sacked last month from his £1.7million-a-year deal and Keys, 53, resigned from his £500,000 job after comments about a female assistant referee led to accusations that they were sexist.
The pair are said to be picking up about £150,000 each for hosting a 10am to 1pm, Monday to Friday slot at talkSPORT with weekends free for other work.
Advertisement – article continues below »
Gray said: "It's an opportunity for Richard and me to do what we do best, and that's talk about sport."
Keys added: "This is the start of something new."
SOURCE: Daily Mirror
Mike Parry has also quit TalkSPORT in a totally unrelated matter regarding contractual issues, or so he says. Either way is this a good thing for the radio station and indeed the game as a whole? There appears to be a general consensus that whilst the behaviour by Messrs Keys and Gray was out of order it didn't warrant the sacking and ending of the pair's long era at Sky Sports, what do you think?