Live and learn. A simple adage some Italian fans should recount before tonight's friendly against Germany in Dortmund.
Premier League Tickets Available from Tixdaq.com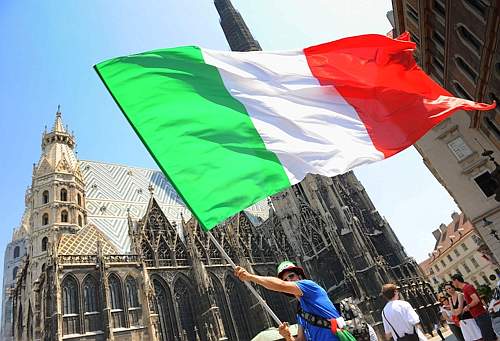 Thiago Motta's inclusion in the 19:45 GMT kick off is raising concerns the Inter Milan midfielder will be berated by some sections of the crowd. Cristian Ledesma was booed by fans in November after the Buenos Aires-born midfielder qualified for the national team after marrying an Italian. Yet, both continue a long and illustrious history of oriundo playing for the Azzurri, or footballers whose families emigrated to South America and their descendants returned to the peninsula.
Motta was born in Brazil and played for Brazil's youth team at 17 and represented the Samba nation twice in an Under-23 side at the 2003 Concacaf Gold Cup tournament but has never had a senior call up. Motta, whose grandfather is Italian, is clearly aware his inclusion is divisive for some, "These things are not good for children who see them. I'm sorry because football should unite I don't know what they think in Brazil about this decision, but I don't think they consider me a traitor."
If things do turn ugly tonight 'fans' of the Azzurri should dispose of their shirts after they've lost their senses because three of the four gold stars they value were achieved with oriondi.
In 1934 midfielder Luis Monti and strikers Raimondo Orsi and Enrique Guaita, all born in Argentina helped Italy win their first World Cup (WC). Guaita scored the only goal in the semi-final win over Austria and Orsi smashed in an 81st minute equalizer that forced extra-time in the final. The tournament was held in Italy and paradoxically Mussolini used the competition to promote national identity.  The three players were lauded as champions and used to propagate Il Duce's image of the new Italy. Orsi would go on to win five consecutive Scudetti with Juventus between 1931-35.
As WC winning coach Vittorio Pozzo said, "if they can die for Italy, they can play for Italy."
In 1938 Italy retained the Jules Rimet trophy in France and started every game including the final with Michele Andreolo another naturalized Italian, born in Montevideo, Uruguay. Even those with the shortest of memories will remember Mauro Camoranesi who won 55 caps for his adopted nation and played in the 2006 WC winning side. Incidentally, Claudio Gentile who played 71 times for Italy including 6 matches at the 1982 WC in Spain, though not oriundo per se was born in Libya.
Most importantly Motta has been rejuvenated under Leonardo, starting 7 of 8 games in 2011 and he's repaid the coach with 3 goals and 3 assists in that period. One of the many absurdities in Italian football is Inter fans can accept the Brazilian, a celebrated former player and coach of rivals AC Milan but those same fans will denounce Motta's inclusion in the national team.  Motta has been instrumental in helping the Nerazzuri to 3rd in Serie A so his inclusion is wholly merited as coach Cesare Prandelli attempts to resurrect Italy after a disappointing WC in South Africa. The champions of 2006 failed to win a single match finishing below New Zealand; who don't have a professional league in their country. However, Italy is hoping to continue an unbeaten competitive record against Germany that stretches back to June 1995.
Join the Best Football Manager game now, Its Free!