LA Galaxy would not allow David Beckham to play at White Hart Lane because the Americans wanted him to play a full season in the USA.
Tottenham tickets available at Tixdaq.com
Watch Sunderland v Tottenham live streaming with GetSport.TV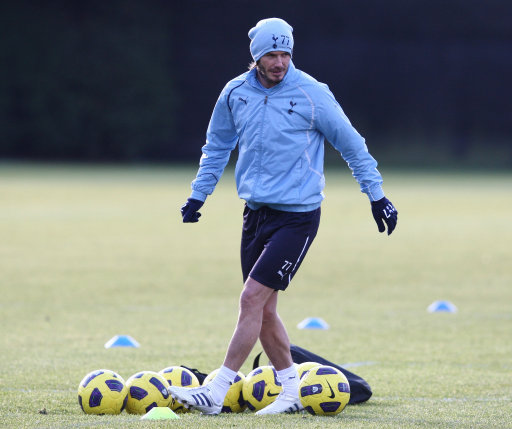 A deal that would have allowed David Beckham to play for Tottenham foundered because the Los Angeles Galaxy's owners insisted they want the England midfielder to appear for a full season in Major League Soccer.

Tim Leiweke, the president of the Anschutz Entertainment Group (AEG) which owns the Galaxy, revealed the decision on Beckham had been his.

Leiweke said in a telephone interview: "I am the one who made the decision about asking David to come back and play a full season of Major League Soccer because we haven't been able to do that, whether due to loans or injury.

"Our commitment has been, 'David, you need to be back here for the MLS season that begins in March.'

"It is because we asked for that commitment that the timeline with Tottenham, as such, meant it was very difficult for them to figure out a way to integrate David into the team.

Source: The Independent
Tottenham fans will disagree but you cannot blame LA Galaxy.
The American franchise has forked out a lot of money on the England player and, in terms of consistent performances from Beckham, have not seen much of a return.
Beckham joined Galaxy in 2007, mid-way through the American season. He was suffering from an ankle injury and was not able to play a prominent role for his new club that year.
Injuries, including ruptured knee ligaments and a torn achilles tendon, have restricted the amount of games Beckham has played and the loans to AC Milan always cut into the MLS season.
So why should LA Galaxy allow him to play for Tottenham?
Imagine if Wayne Rooney said to Sir Alex Ferguson and Manchester United supporters he was off to play for Fluminese for two months. There would be uproar and deservedly so.
If Tottenham wanted David Beckham to play for them so much they should have put in a bid for him and not use the England legend as a tool to gain more publicity.
---
Join the Best Football Manager game now, Its Free!