Branislav Ivanovic agrees new contract to keep him at the Stamford Bridge club.
Chelsea Tickets Available from Telegraph Tickets
Watch Fulham v Chelsea live streaming with GetSport.TV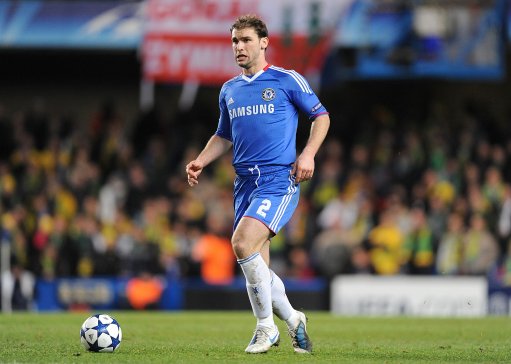 Chelsea defender Branislav Ivanovic has signed a new contract that will keep him at Stamford Bridge until 2016.
The five-and-a-half year deal will come as a boost for Carlo Ancelotti's side after losing ground in the title race due to a 1-0 defeat to Liverpool.
The Serbian defender has gone from strength-to-strength since signing from Lokomotiv Moscow in January 2008, helping the club win two FA Cups and a Premier League title.
Ivanovic is delighted to commit his long-term future to Chelsea, insisting it was not difficult to agree terms with the West London club
"It is good news for me, it is a very big step for me in my career and I want to give my maximum and try to help Chelsea
win a lot more trophies," he told the club's official website.
"These things take a little time but my first vision was always to stay with Chelsea, there were not a lot of problems because I wanted to stay, the club wanted me to stay and I want to thank everyone who helped with the deal, I am very happy with that.
"I don't like to think too much about the past because in football you have to get better every day, but from my side maybe the two goals against Liverpool
gave me confidence.
"For every player coming to a new country you have to adapt and then you become better and better, but I now feel so comfortable here and I really enjoy being a Chelsea player and my wish was always to stay here.
"Now I think I can give many more good games, the three years has gone very quickly, and I think it has been a success so I hope to carry on getting better and better with Chelsea."