Kylie fears she may not be able to have children after her cancer scare.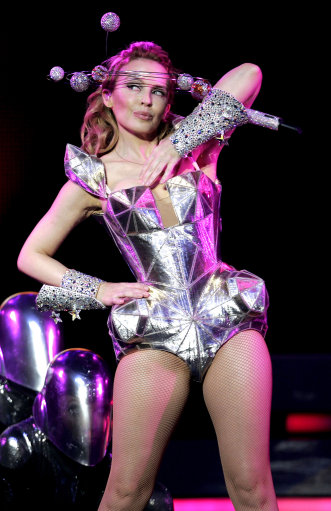 After seeing the joy of Dannii Minogue having a child last year, her sister Kylie signalled her desire to have children of her own.
However, the singer also voiced her concerns that she may not be able to do so after her battle with breast cancer.
"I would really love to be a mother, but I just don't think it can ever happen.
"After everything I've been through – the treatment for breast cancer – I may not actually be able to conceive."
Nevertheless, Kylie Minogue is happy just being an aunt, and her popularity amongst her adoring fans certainly helps. They will be hugely excited to see her live in 2011.
Kylie tickets are available now for all her UK tour dates, which are listed below:
Cardiff International Arena, Cardiff – 25th March
Cardiff International Arena, Cardiff – 26th March
SECC & Clyde Auditorium, Glasgow – 28th
SECC & Clyde Auditorium, Glasgow – 29th
SECC & Clyde Auditorium, Glasgow – 30th
MEN Arena, Manchester – 1st April
MEN Arena, Manchester – 2nd
MEN Arena, Manchester – 4th
MEN Arena, Manchester – 5th
O2 Arena, London – 7th
O2 Arena, London – 8th
O2 Arena, London – 9th
O2 Arena, London – 11th
O2 Arena, London – 12th