Judgement day has arrived.
Premier League Tickets Available from Tixdaq.com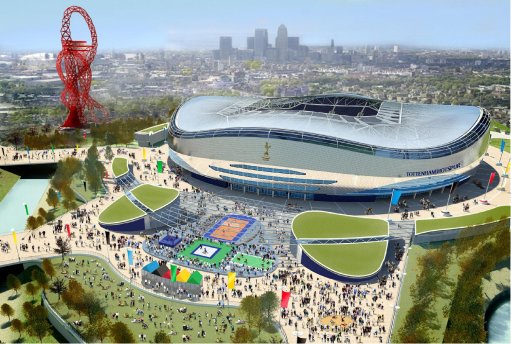 An official announcement is due later on the future inhabitant of the 2012 Olympic Stadium site in east London.
At 1100 GMT Olympic Park Legacy Company (OPLC) executives will confirm whether they have selected West Ham United or Tottenham Hotspur as the preferred tenant in Stratford after the Games.
On Wednesday BBC London revealed the executives would recommend West Ham.
The decision must then be ratified by the OPLC board, two government departments and the mayor of London.
The ratification is expected to take place next week.
Spurs' plan has been widely criticised because it would involve knocking down the stadium and building a new one.
The club intends to pay for an expansion of the athletics facility in Crystal Palace, rather than keeping a legacy for the sport in Stratford.
West Ham's plan, by contrast, promises to keep athletics in east London and leave the running track untouched. (BBC Sport)
So today is the day when either West Ham or Tottenham win the race to take control of the Olympic Stadium after the 2012 games, who will get the nod?
Some sources believe that West Ham are in poll position to take over the Stratford stadium and there are pros and cons against both options, and perhaps League One side Leyton Orient are the real losers who will suffer regardless of who wins the race.
What are your thoughts on this long running saga?