Jose Mourinho looking for reunion with Stamford Bridge striker.
Chelsea Tickets Available from Telegraph Tickets
Watch Fulham v Chelsea live streaming with GetSport.TV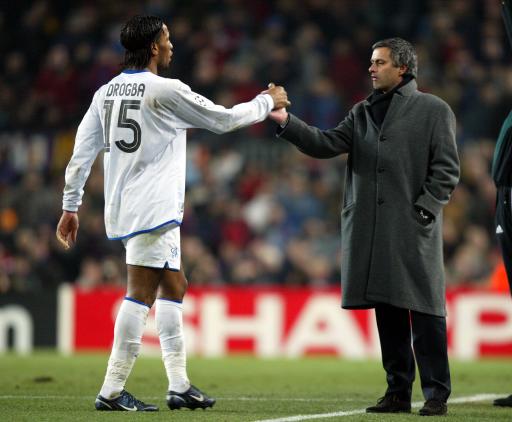 Chelsea are reportedly considering conducting a swap deal that would see striker Didier Drogba moving to Real Madrid and Kaka moving to Stamford Bridge this summer. Jose Mourinho is said to be very interested in bringing his former Blues star to the Bernabeu as he looks to bring in further attacking options and he may well be amenable to allowing his Brazilian midfielder to move in the opposite direction.
There has been much speculation that Carlo Ancelotti is looking to freshen up his squad and a number of high profile players in the autumn of their careers could be on their way with the likes of Florent Malouda, Nicolas Anelka and Drogba all being strongly linked with moves away from the West London club.
Therefore it appears that Chelsea's interest in former AC Milan star Kaka could form part of a swap that would benefit both parties. Roman Abramovich is keen to bring in more 'marquee' signings this summer as he looks to flex his financial muscle in the wake of the huge investments made by Manchester City over the past 18 months.
Some sources believe that Real Madrid may accept offers of around £25m for 28 year old Kaka which whilst being a big mark down on the fee they paid for the playmaker in June 2009 may still represent a good sell on valuation for a player who appears to have a few injury concerns. Clearly any swap deal would involve Chelsea having to throw some cash into the bargain given Drogba is soon to turn 33 years of age.
Mourinho was the man who brought Didier Drogba to the footballing spotlight when he signed the Ivory Coast striker from Marseille a few weeks after he himself arrived at Chelsea and there is still a good bond of friendship between the pair and the Portuguese boss may see last seasons top Premier League scorer as a worthy addition to a Real Madrid attack that is pretty threadbare.
Premier League Tickets Available from Tixdaq.com