Carlo Ancelotti linked with move to bring Brazilian superstar to Stamford Bridge.
Chelsea Tickets Available from Telegraph Tickets
Watch Fulham v Chelsea live streaming with GetSport.TV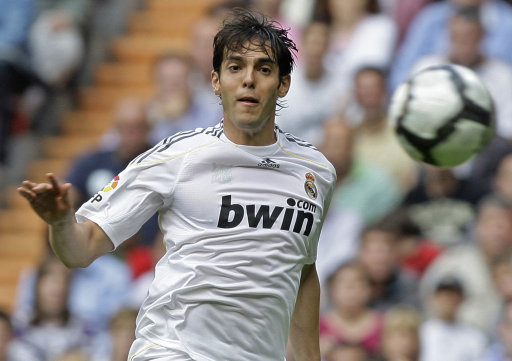 Chelsea owner Roman Abramovich is lining up a £25million summer move for Brazil star Kaka.
Manager Carlo Ancelotti is a huge admirer of the 28-year-old Real Madrid playmaker, having worked with him during a trophy-laden eight-year stint at AC Milan.
The champions' vision is to play Kaka off new £50m signing Fernando Torres next season as Ancelotti, who took the Brazilian to Milan from Sao Paulo for £7.2m in 2003, looks to reinvigorate his ageing squad.
Chelsea believe his struggle with a long-term knee injury under Jose Mourinho's regime at the Bernabeu this season means he can be captured for a relatively knock-down fee of £25m.

SOURCE: Daily Mail
Lets say for argument sake that this source is accurate and that Chelsea are really looking to bring Real Madrid midfielder Kaka to Stamford Bridge, would a fee of £25m really be anywhere near enough of an offer for the La Liga giants to consider? Take into account that is £10m less than what Liverpool paid for Andy Carroll! The Blues could probably make that money back in one day selling shirts emblazoned with the Brazilian's name on the back.
Also take into account that since the 28 year old's return from lengthy injury he has actually looked pretty sharp and looks to be well on the way to recapturing the form that made him the World Player of the Year in 2007.
Carlo Ancelotti could well do with freshening things up at the club with a number of the club's older contingent reportedly set to leave the Premier League champions in the summer. The likes of Florent Malouda, Nicolas Anelka and Didier Drogba have been linked with exits.
However Kaka is not much younger than those said to be leaving but he is of course a huge star and perhaps the type of 'marquee' signings that Roman Abramovich is looking for in order to wrestle financial superiority from the money men at Eastlands.