Danish defender believes blaming Fernando Torres for Anfield problems is wrong.
Liverpool Tickets Available from Tixdaq.com
Watch Liverpool v Wigan live streaming with GetSport.TV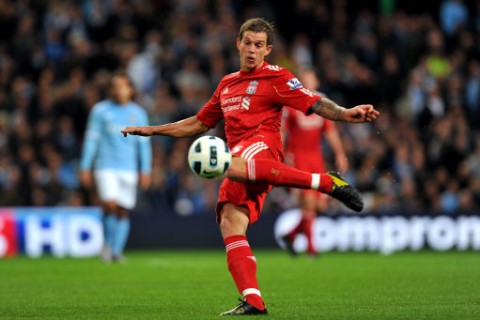 Daniel Agger believes it is unfair to make Fernando Torres the scapegoat for Liverpool's poor form during the first half of the season.

Agger claims it was difficult for Torres to shine for the Reds because the entire team was off colour before his £50million move to Chelsea.

The Danish international said: "Why has Torres been so poor? That is a big question isn't it? How to explain that. But look at the team. We played awful and he is a part of the team so, when everyone is playing well…normally he plays a lot better."

He added: "It is the same for everybody, for me, for Stevie (Gerrard), it is the same.

"When the team are performing, when you look at every single player, they are playing better. But when we are losing, when everybody is on top of us, everybody is playing bad."

Source: ITV
So Liverpool fans, what do you think?
Is Daniel Agger right and the whole Liverpool squad needs to take reponsibility for your poor start? Or did Fernando Torres' negative attitude, poor performances and desire to leave affect the club?
Let us know your thoughts.
In my opinion (and I know it does not count for much), the truth is probably somewhere in the middle.
At the start of the season Liverpool were in a slump. The removal of George Gillett and Tom Hicks, although necessary, had affected matters on the pitch.
The players were down, some had niggly injuries, and it affected performances.
But Liverpool needed a better response from Torres. He did not seem interested. Fans and critics said he was not fully fit. Maybe, but he played well against Chelsea.
Now we understand why.