The Apprentic star wants Council to produce the money to keep Tottenham at White Hart Lane.
Liverpool Tickets Available from Tixdaq.com
Watch Sunderland v Tottenham live streaming with GetSport.TV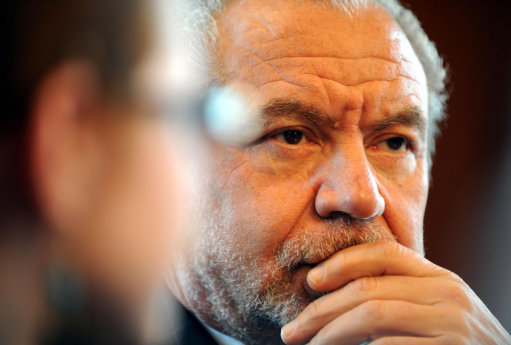 Lord Alan Sugar has demanded Haringey Council to cough-up financially to keep Tottenham in the borough if they want to regenerate the area.
With Spurs losing out to West Ham in their attempt to move to the Olympic Stadium, the former Lillywhite's chairman wants the local council to provide economic incentives for the club to stay in North London.
The London Borough of Newham contributed £40million of taxpayer's money to help finance West Ham's move to the stadium and Lord Sugar wants a similar contribution from Haringey.
He told Talksport: "If Haringey want us to stay in Haringey – and [MP] David Lammy has lobbied vociferously for it – they have to come up with some financial backing to keep us in the borough.
"If they don't do that we're going have to look again at somewhere else to get out of the traditional area.
"If Tottenham is the central thing in Haringey then they've got to put their hands in their pocket. They need to find us a mortgage we can pay back over 25 years that doesn't affect our playing budget.
"Tottenham must not put ourselves in a position where we're paying loads of money to service a debut instead of buying players."
Lord Sugar also voiced his anger that Tottenham were made to go through the bidding process when it was clear they would not fulfill the criteria.
"They've come up with the excuse about these five bullet points and I don't know how many Tottenham don't meet. The point is the CEO of OPLC is the one who solicited Tottenham to get involved in the first place," he added.
"But it was clear from the very beginning that Tottenham weren't going to have the running track. If that's really the show-stopper, then why was Tottenham allowed to play out this charade?
"I think Tottenham were misled into this whole thing."