Old Trafford set for new owners?
Man United Tickets Available from Telegraph Tickets
Watch Man Utd v Man City live streaming with GetSport.TV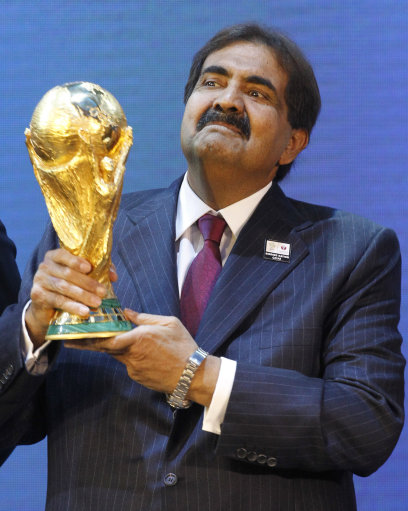 MANCHESTER UNITED are on the brink of joining neighbours City in Middle-Eastern ownership as the clubs prepare for their top-of-the-table derby clash tomorrow.
The Daily Express understands that United's owners, the Glazer family, are "only haggling over details" with a deal to sell the club to Qatar Holdings virtually done at £1.6 billion.
If that deal is sealed, then Malcolm Glazer and his sons will have doubled their money in six years since they paid £790 million for the club in the summer of 2005.
It would also bring to an end a massively unpopular regime among United's huge fan base.
And it could mean tomorrow 's lunchtime derby with City – now enjoying the riches of ownership by Abu Dhabi's Sheikh Mansour bin Zayed Al Nahyan – will be the last with United under American ownership.
United have consistently denied they are interested in selling since Qatar Holdings, the business investment branch of the Qatar Royal family, were first seriously linked with the club just before Christmas.
Last month secret talks were believed to have stalled over the price. The club publicly dismissed the notion that any discussions with the Glazer family had even taken place.
But sources close to the talks disclosed that even the Qataris baulked at a demand for £2bn. I now understand that broad agreement in principle has been reached, with Qatar Holdings finding another £100m above their initial approach of £1.5bn.
"The deal is pretty much done and they are only haggling over details," a well-placed source told me
SOURCE: Daily Express
This news will no doubt be greeted with cautious optimism by Manchester United supporters who are keen to see the back of the Glazers and it would appear that should such a deal go through then the Old Trafford club would have a similar level of seemingly limitless wealth to pump into big money signings, that is of course if Sir Alex Ferguson even needs to spend big.
The current Man United owners have come in for a great deal of rightful criticism since their arrival on the scene in 2005 and if indeed they do sell then there will be a great many happy supporters keen to wish them on their way.
What do United feel about this news?