England U21 coach wants to lead team out on Wembley for historic occasion.
Premier League Tickets Available from Tixdaq.com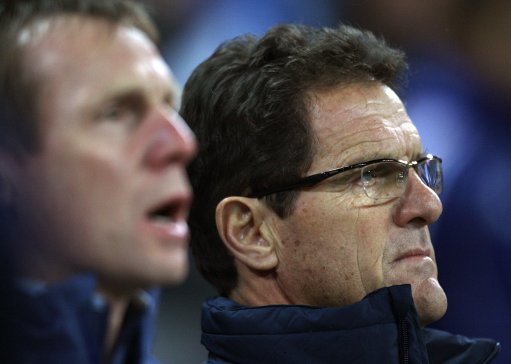 England Under-21s coach Stuart Pearce has revealed he would be honoured to lead a Great Britain team at next year's Olympics.

While the 48-year-old former England international is yet to receive a nomination from the FA, he says he would not think twice about accepting the role if it were offered.

"Any formal decision at this moment in time has not been made," Pearce said.

"I've no idea what's in the future but if I'm asked the question 'Would I be interested?' then, without a doubt, I think it would be a great honour and a great occasion to be involved in.

"The Olympics don't come round very often in our country (not since 1948). Certainly in the job I'm in at the moment, having worked with a lot of the players that will be drawn from this age group, I would be very interested."

The U21s boss has also urged authorities to finalise the criteria for the team so that the person who is asked to take charge can start laying the foundations.

"Bear in mind we're less than a year and a half away now from the Olympics Games," he said.

"Someone's got to make a decision on who's going to manage the team and you're going to have to look at the fixture list and work out where friendlies are going to be put in. You've got the European Championships to cater for as well.

"Whether there's going to be a contribution from the other home nations I'm not sure but I would have thought, whoever wants to be the manager, to have a bigger pool of players to pick from would be better. But that's a political decision.

"Whoever's in charge – whether it's me or someone else – they're just going to have to get on with it, working to the criteria which they've been set."

Source: Sky Sports
Although the logical choice, is Stuart Pearce the best choice?
Surely such an historic occasion deserves an historic manager?
Sir Alex Ferguson is probably the ideal candidate, but with only England players apparently going to enter and the Premier League season starting so soon after the Olympics, this is a non-starter.
Harry Redknapp for the same reason would not take it, and with Roy Hodgson being named West Bromwich Albion manager, they are both out of the running.
How great would it be if Sir Bobby Charlton would manage the side. He would be an honoured and distinguished manager but maybe age is a barrier to some things.
Credible candidates are few and far between – no wonder we have a foreign coach in charge of our national team.