White Hart Lane manager could face prison if found guilty.
Tottenham Tickets Available from Tixdaq.com
Watch Sunderland v Tottenham live streaming with GetSport.TV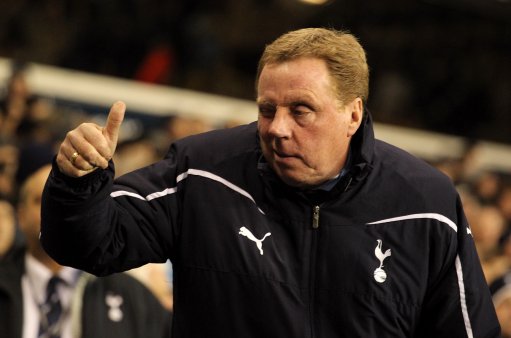 Tottenham Hotspur manager Harry Redknapp is to face trial charged with two counts of tax evasion relating to his time as manager of Portsmouth.

Mr Redknapp was charged in 2010 with ex-Portsmouth chairman Milan Mandaric.

It is alleged two payments totalling US $295,000 were made by Mr Mandaric to Mr Redknapp via a Monaco bank account.

Mr Redknapp and Mr Mandaric will stand trial in July at Southwark Crown Court. Ex-chief executive Peter Storrie will also be tried on unconnected charges.

He will face a separate trial alongside Mr Mandaric charged with tax evasion in May.

All three have denied the charges, which followed a three-year police and customs probe into the club's affairs.

Mr Redknapp is charged with two counts of cheating the public revenue of an estimated £40,000.

The charges concerned two payments, totalling US $295,000 (£191,000), alleged to have been made from Mr Mandaric to Mr Redknapp via a bank account in Monaco, evading National Insurance contributions.

Mr Mandaric is charged with tax evasion relating to the payment.

Mr Redknapp was arrested at his home in the exclusive Sandbanks area of Poole, Dorset, in November 2007.

Source: BBC
So far 2011 has not been a good year for Harry Redknapp.
He was unable to buy any striker from Spain, pick-pocketed by Hispanic bandits when he was scouting for an unobtainable hitman and Tottenham have just missed out on winning the keys to the Olympic Stadium in Stratford.
Now the news he has been charged and will face court proceedings for tax evasion charges relating to his time at Portsmouth.
If found guilty Redknapp could face prison. Former Darlington chairman, George Reynolds, was jailed for three years for tax evasion in 2005, so it is a possibility.
This whole case is causing Redknapp great embarrassment and could hinder his chances of one-day becoming England manager.
Would the FA touch a coach with a criminal record?
Another possibility could be Redknapp having to repay the money he 'stole' from the taxman.
Bet he wished he still had the money those Hispanic bandits got off him. He may need it.