Spanish midfielder believes Premier League stars are the right sort of players for the Nou Camp.
Premier League Tickets Available from Tixdaq.com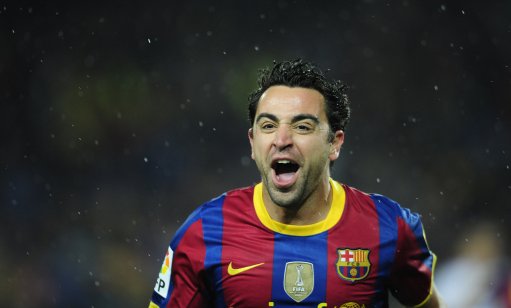 Barcelona midfielder Xavi has expressed his desire to see Wayne Rooney and Cesc Fabregas play at the Nou Camp.
Manchester United's number 10 has spoken of his admiration for Pep Guardiola's side and stood in his living room applauding the Barcelona team after their 5-0 demolition of Real Madrid.
And Xavi believes Rooney has the ability to succeed for the La Liga champions.
He said in The Guardian: "Rooney is extraordinary, he could play for Barcelona.
"And before people imagine headlines like, 'Xavi says Rooney to join Barcelona' – although, I'd love him to – what I mean is that he's our kind of player."
With Xavi preparing to face Arsenal in the Champions League on Wednesday, the Spaniard is asked, inevitably, about his compatriot Cesc Fabregas.
The Arsenal captain wanted to return to Barcelona, where he played in their youth team, last summer, but the move failed to materialise due to a failure to agree a transfer fee.
Xavi, another product of Barcelona's youth system, understands Fabregas' desire to go back to Spain and he thinks it is inevitable the move will materialise.
He said: "If I'd ever gone to another club, I'd have been thinking about Barcelona, the link is strong. The same is happening to him.
"But now there's a problem, now he's expensive. But I think that a footballer ends up playing where he wants. He has to end up here."