Former Sky Sports presenter digs himself out of one hole only to be placed in another.
Premier League Tickets Available from Tixdaq.com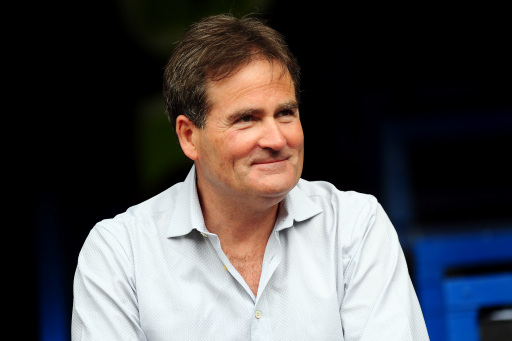 Shamed football pundit Richard Keys described a black player as "choco" in an outrageous racist outburst.
Keys made the shocking remark while rehearsing for a Sky broadcast with ex-footballers Graeme Souness and Ray Wilkins.
Referring to black David Johnson, a potential Scottish international, he casually called him "Choco Jocko".
The presenter, who quit in shame in a sexism storm last month, did not realise he was live on a test channel.
It means Keys will walk into his first day in his new job at TalkSport radio station tomorrow having to answer serious questions about racism.
Last night anti-racism groups in the footballing world condemned Keys.
The disgraced pundit, whose sidekick Andy Gray was sacked from Sky Sports for sexist comments about female ­linesman Sian Massey, was discussing Johnson's ineligibility to play for ­Scotland in a Euro 2000 play-off when he made the comment 11 years ago.
Keys explained the situation saying: "Obviously Johnson, who they've (Scotland) courted for some time like the Welsh, hoped to get involved and it transpires he has an English mother which means he can only play for England apparently.
"He was born in Jamaica and has played for them."
Former Chelsea assistant manager Ray Wilkins starts asking a question, saying: "Is it, is he not?" before
Liverpool and Scotland legend Souness interrupts and says: "He looks like a Jock doesn't he?"
Without hesitation Keys replies: "Choco Jocko." The sick joke is met by embarrassed laughter from others.
SOURCE: Daily Mirror
To hear/watch Richard Keys make these remarks CLICK HERE
One wonders what we will find out about Richard Keys next as there appears to be a mountain of incriminating evidence being drip fed to the public.
Read more: http://www.mirror.co.uk/news/top-stories/2011/02/12/sexism-row-pundit-richard-keys-shock-racist-slur-on-black-player-115875-22919246/#ixzz1DrEETVPe
Go Camping for 95p! Vouchers collectable in the Daily and Sunday Mirror until 11th August . Click here for more information