Wembley chiefs will announce plans to breathe life into the famous competition but will they work?
Premier League Tickets Available from Tixdaq.com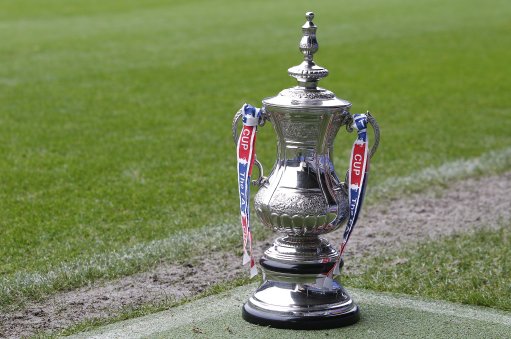 The Football Association are planning a drastic overhaul of the FA Cup in an attempt to restore the appeal of the ailing competition.

The proposals are aimed at younger football followers who are out of touch with what was once England's premier knockout event.

New FA chairman David Bernstein, who has earmarked the Cup's revival as one of his early priorities, has indicated the new format will be strongly influenced by the wishes of TV companies to broadcast matches at peak times.

This will almost certainly mean switching the final's kick-off time from Saturday at 3pm to 5.30pm from 2012, making it a midweek competition and abandoning replays.

Source: Daily Mail
The FA Cup is being re-branded – again!
After years of tinkering a new range of proposals are going to be introduced to attract younger viewers.
But what the FA do not realise is that fans will always watch their team play no matter their age, no matter what the competition.
Why do you think Wealdstone Football Club fans flock into Grosvenor Vale to watch a Ryman League Cup game? It is hardly the Champions League but they do because they are supporters of Wealdstone FC.
The trouble is not the fans' passion for the cup but the clubs themselves.
For a side like Blackpool, they would enjoy a cup run but they have bigger plans for this season – to avoid relegation.
Just like clubs who are pushing for Europe or to win the league, clubs will concentrate on their bread and butter.
The FA Cup is like a romantic liason with the woman of your dreams who is quite obviously better looking than yourself – fun while it lasts.
But lets not be overly harsh on the clubs as they, and the players enjoy playing in the FA Cup too.
They just do not want to play, in an already crowded fixture list, countless replays which distract from their day jobs of the league.
So definitely scrap the replays and it does not matter whether the games are played mid-week or on the weekend as long as they can get adequate rest either side of the fixture.
If the FA really want to breathe life into their tournament they have to make the incentive to win it better.
A place in the laborious Europa League does not quite cut it for many a Premier League side.
Give the winners a place at the top table – the Champions League.
Then we will see clubs determined to win the cup as the financial incentives are worth the extra effort.
But after the accusations from Lord Triesman, about the Premier League's aggressive stance to reform, this is unlikely.
Unlikely maybe, but never more necessary if we want to safeguard this historical and prestigious cup competition.