Arsenal forward believes visit of Barcelona to the Emirates is the biggest game of the season.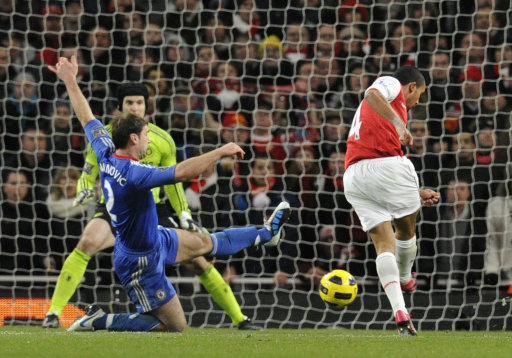 Theo Walcott believes Arsenal's Champions League tie against Barcelona on Wednesday is the biggest game of the season.
The 21-year-old played in last year's defeat to the La Liga champions but hopes he will play a huge role in reversing his team's fortunes.
Walcott made a huge impact in the first leg last year, scoring a goal in the comeback from 2-0 down to draw 2-2 before being annihilated in the Nou Camp by Lionel Messi.
"We're looking forward to it, it's going to be a great, great battle," he said to Arsenal TV. "It's one of the games you want to play in and hopefully the result can be different from last year.
"I believe we can do much better than last season; we can't do worse to be honest. It's going to be an open game but these days when we lose the ball we try to get it back quicker.
"That's what we did against Chelsea and Manchester City and hopefully we can take that into the Barcelona game because it's a massive one this season, the biggest one I'm going to play in."
Reflecting on Barcelona's Emirates visit last year, Walcott was quick to recall his 69th-minute goal and warned he was looking to have an even greater effect on proceedings this time.
"As a substitute you want to make a reaction straight away. I think I surprised Maxwell, came up behind him and tucked it away. That inspired us to get the result we wanted and I want to be doing that from the starting line-up now."