Try to contain your excitement!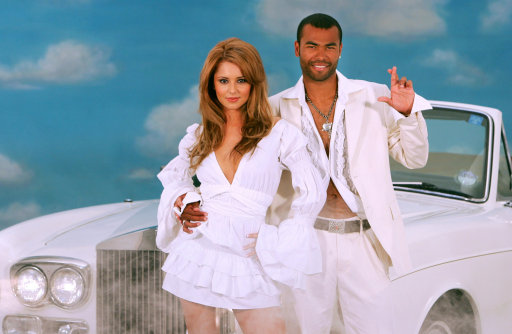 Cheryl Cole Planning To Dump Derek For Ashley?
As reports claim the Chelsea footballer is taking Chezza to Dubai…
Cheryl Cole has allegedly decided to dump rumoured beau Derek Hough so she can give her marriage to Ashley Cole another go.

According to the News of the World, the gorgeous Geordie is planning to "cool things" with Hough, and is considering taking back the Chelsea footballer – despite allegations that he cheated on her with several women throughout their romance.

As we previously reported, Chezza is said to of held a series of "secret meetings" with Ashley and is allegedly in "regular contact" with Cole, fuelling rumours that their relationship could be back on.

The Girls Aloud star has also reportedly told Derek that she "needs some time alone" – leaving the Dancing With The Stars ace upset that he can't spend Valentines Day with Cheryl.

A pal close to Dezza told the tabloid: "Cheryl told him they should not push things." (MTV)
In other Cheryl Cole related news the X-Factor host has been told to lose her Geordie accent and she also apparently has an addiction to….carrot juice. You couldn't make this stuff up, well you could, but you get our point.
If you have Ashley Cole in your Fantasy Football team you better hope his mind is on the game and not his attempts to save his marriage.