Barcelona star admits the Arsenal way would suit his style and he would have become a star at the Emirates.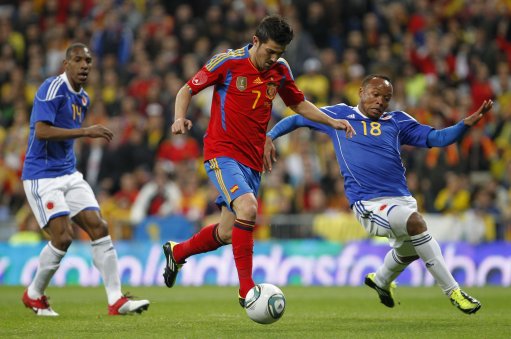 Barcelona striker David Villa admits he would have loved playing for Arsenal if he had not made the move to the La Liga champions.
The World and European champion also admits he was tempted to join Liverpoool due to the strong Spanish link that used to be at the club.
Villa admits he was flattered by the English interest but prefers being settled at Barcelona to the constant transfer speculation.
"As a spectator I like the way Arsenal play with quick one-or-two-touch football," he said to The Independent. "Their style would have suited me well.
"I also had friends at Liverpool and from what I have heard from team-mates, players learn a lot when playing under Rafa Benitez, but that did not happen."
"I was lucky that when the moment came when Valencia had no choice but to sell me, Barcelona were in a position to bring me here. I wanted to play here and I have been lucky enough that they wanted me as part of this team and that they were prepared to pay a lot of money to make it happen."
"You work just the same on the pitch but you definitely get a boost when your future is sorted out and everything calms down. Now I can switch off when I walk off the pitch, without the rumours that I once had to put up with."