Tottenham have enjoyed a meteoric rise from flirting with relegation to a Champions League second-round tie with AC Milan.
Harry Redknapp has chopped and changed the the White Hart Lane squad and turned them from no-hopers to title-hopers.
But there is still plenty of dead wood in North London that here at COS we feel should be moved on.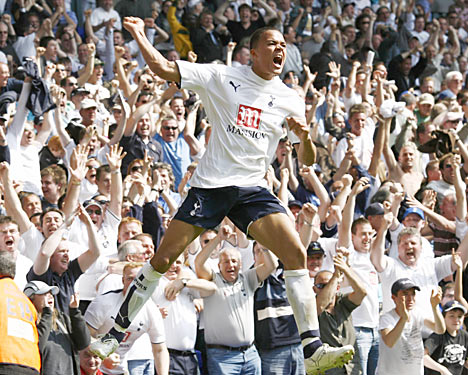 Jermaine Jenas
The midfielder's career has stalled. Harry Redknapp believes the former Newcastle man can still have a future at the club but needs to try harder. He often goes missing in matches and does not have the necessary quality to organise games from the middle for any of the top teams. He is a box-to-box midfielder who does not score enough goals or create enough chances. So what does he do?
Roman Pavlyuchenko
For a £14million striker who constantly threatens to leave if he is not played more, he is not very good. He has scored some good goals but far too few. His first touch is awful and the constant whingeing has not endeared him to Harry Redkanpp or the fans.
Carlo Cudicini
The former Chelsea goalkeeper has never been the same since his motorbike crash in November 2009., fracturing both wrists and injuring his pelvis. It seems still to be affecting him as he has lacked confidence in the few appearances he has made. Or maybe the steady flow of errors that dogged his Spurs and Chelsea career are a sign he was never a good keeper.
Benoit Assou-Ekotto
On his best day he is average, on his worst an absolute embarrassment and the worst defender in the league. Tottenham will always have a shaky defence while they continue to employ Ekotto as a left-back.  He does not add to his team's attacking options and is suspect in defence.
Bongani Khumalo
One question: Who? The South African defender signed last October but is yet to play a game. Strange when Redknapp has said many times 'Tottenham are short of defenders', or 'it is a risk to play Jonathan Woodgate' when he has an untried player waiting for a chance. Either play him or get rid!