Spanish left-back puts-off contract talks at St. James' Park until the end of the season.
Premier League Tickets Available from Tixdaq.com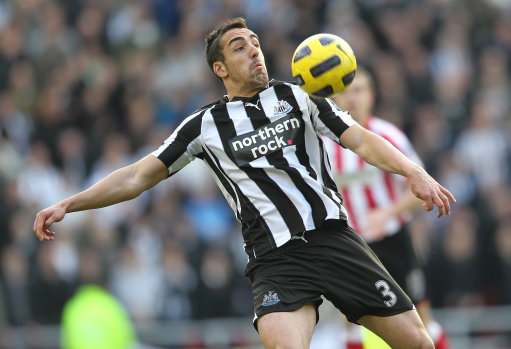 Newcastle boss Alan Pardew has declared that Jose Enrique will not enter into contract talks until their Premier League future is confirmed.

The 25-year-old has been in superb form for Newcastle this season, and is now regarded as one of the best left-backs in the league.

His current contract is due to expire in 18 months, but he will not be entering talks over a new deal whilst Newcastle's Premier League is not secured.

"Jose's situation is simple," said Pardew

"He's made it clear that he won't talk to us until we're safe.

"What are we now, 32 points? Well we're not safe are we? So that makes the situation clear, and to be honest, it makes a lot of sense for both him and us."

Pardew is full of praise for the former Villarreal ace, saying: "He is an outstanding player and we know that.

"He is an important player for this team because a lot of our play goes through him.

"He is involved in a lot of the good stuff that we do."

Source: Sky Sports
"Jose's situation is simple. He's made it clear that he won't talk to us until we're safe," said Newcastle manager Alan Pardew.
But is this the real reason?
With rumours circulating that Liverpool and Manchester United are interested in bringing the former Spanish U21 international to their respective clubs, it is an opportune time to delay contract talks if he wants to leave.
He has blossomed this year in the Premier League but at 25-years-old will know his time to make an impact on a European stage is beginning to diminish.
Newcastle United are not yet at a stage where they will consistently be challenging for Europe, where as both Liverpool and Manchester United can offer European football as a guarantee.
If Enrique had faith in Newcastle to match his ambitions he would sign now and not worry what league the Magpies will be in next season.