The world has officially gone mad.
Premier League Tickets Available from Tixdaq.com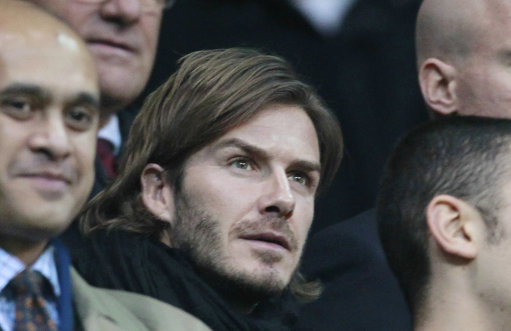 DAVID Beckham last night vowed to appeal against the decision to throw out his £15.5million libel claim against a US magazine that accused him of seeing a ­prostitute.
His lawyers were astonished that a judge decided downmarket Bauer tabloid In Touch did not act out of malice and that vice girl Irma Nici had a right to free speech, even if her claims that she romped with the former England captain were a pack of lies.
A spokesman for Beckham said: "Bauer do not dispute for purposes of this motion that their story is false.
"They have not provided one shred of evidence to support the claim this story is true. Beckham's clear evidence proved that this is without foundation.
"We have already won a court ruling in Germany and are awaiting damages. Unfortunately, the US legal system requires us to show that the magazine acted maliciously. Any knowledgeable person knows this story not to be true, we will continue to fight this in court and the decision will be appealed."
But 26-year-old Nici's lawyer Paul Jensen said after the case was ditched that they would counter-sue Becks for "harassing" her.
Beckham 35, brought the US lawsuit against In Touch after it published an article last year claiming he paid Nici and a mystery brunette £1,800 for sex at New York's Le Parker ­Meridien Hotel in August 2007. But under American law, his lawyers had to prove the magazine had acted "with malice".
His lawyers failed to do so and the court also upheld Nici's "right to free speech". The ­footballer had hoped to disprove her story and win punitive damages. But Judge Manuel Raul, sitting in Los Angeles federal court, cited previous failed cases and ruled that the action could not go ahead.
SOURCE: Daily Mirror
This ruling is bizarre to say the least and the crux of what the judge was claiming is that the publishers of In Touch were not to blame for potential false claims that they reported because they did not print these false accusations with any malice and that to report 'untrue' claims made by Irma Nici was just an extension of the right to air the 'free speech' which the prostitute was exercising. Incredibly strange.
So in a nutshell if I were to go to a tabloid and tell them I had visited the Moon and whilst there I saw Rupert Murdoch snorting cocaine from the back of a zebra then it is not for the tabloid to question these claims or to indeed prove them to be accurate, before publication. Therefore granting any publication a free rein to print what they like.
Unsurprisingly David Beckham intends to appeal this ridiculous decision as if he did not then it would be open season on the LA Galaxy man and false accusations would pop up every single damn day and there would seemingly be nothing the former Real Madrid and Man United man could do about the fact that some very tragic individuals were looking to make money and a tawdry reputation from simply lying to make a fortune.