Sunderland have again progressed under manager Steve Bruce this season.
But losing the Stadium of Light's star striker Darren Bent to Aston Villa for £24million has coincided with a drop of form and put their European credentials under the microscope.
We at COS take a look at the dead wood at the club that needs to be moved out of the club to help Sunderland push on.
Liverpool Tickets Available from Tixdaq.com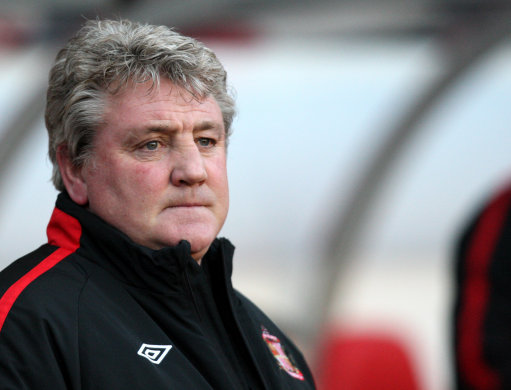 George McCartney
The only recognised left-back at Sunderland has been allowed to move to Leeds on-loan. Why? Because Steve Bruce, who knows a thing-or-two about defending, does not rate him. The Northern Ireland international is not motivated enough to play for Bruce after the pair fell out following McCartney's knee injury.
Nyron Nosworthy
He is clearly not good enough for Premier League football. The defender is prone to making a number of errors and at 30-years-old is unlikely to improve. He has gone on-loan to Sheffield United and is not missed. He is not comfortable on the ball and with other defensive options, Bruce can easily afford to let Nosworthy go.
David Healy
Another player out on-loan, this time at Glasgow Rangers. He obviously has talent and being the all-time leading goalscorer for Northern Ireland proves this. But Healy needs a team to be built around him and he will not be afforded that luxury at Sunderland nor any other Premier League club.
Cristian Riveros
The Paraguayan international was signed on a free from Mexican side Cruz Azul but with all Bosman transfers it usually means the player is on astronomical wages. Riveros is not worth it. His style of play is not suited to the Premier League. The midfielder has not impressed in his eight appearances for the club and is unlikely to do so.
John Mensah
Sunderland have only got the Ghanaian on-loan from Lyon but surely Steve Bruce can do better. Mensah is a decent centre-half but is far too injury prone to be considered as a permanent signing. Even Titus 'shambles' Bramble is ahead of him in the defensive pecking-order. Enough said.