The future of English football is being debated and the Football League believe the Premier League have got it wrong.
Premier League Tickets Available from Tixdaq.com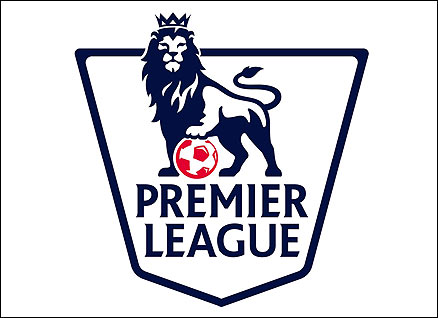 The Premier League's plans to categorise every clubs youth system has been attacked by the Football League.
The chairman of the Football League, Greg Clarke, believes the proposals put forward are not in the interest of the English game.
The Premier League's Head of Youth Development, Jed Roddy, has looked at restructuring Howard Wilkinson's 1997 Youth Charter and unveiled the Elite Player Performance Plan
Roddy believes young players need more coaching and feels residential training centres, near football grounds or schools, is the way to do this.
The Premier League will categorise youth systems at every club, with the expected cost of Category 1 centre being £2.5million per year.
To reach this criteria clubs must employ a minimum of 17 full-time members of staff, along with the appropriate medical support and appropriate facilities.
At the moment no club meets this current criteria.
Category 2 clubs would have less time with the boys as they would have less requirements on their education. But like Category 1 they would be allowed to take in boys and train them from the age of four and sign them at nine.
Category 3 academies would not be allowed to acquire players until 11, whilst a Category 4 academy would be seen as a safety-net, picking up released players or late developers aged 16.
The basic principle of the scheme has been based on the Ajax and Barcelona models, who have consistently produced outstanding academy players.
The Premier League also wants to abolish the rule that means youth players must live within a 90 minute drive of the club they sign for and to adopt Fifa's compensation package if two clubs cannot agree terms over a player.
But the Football League is outraged at these proposals especially the removal of the 90 minute rule.
"This isn't in the best interests of English football," Clarke warned.
"For many clubs it will become uneconomic to run the academies. Many will close and that cannot be good for the game.
"If you have given up your whole life to move 200 miles away and you haven't got any mates or extended family, that's an issue that needs addressing. Being dumped back on your council estate at 16 or 17, knowing nobody and having no career – that's a terrible thing to happen.
"There's a big risk for England if we (the Football League) get cut away," added Clarke. "They tell me the number one or two issue is youth development and some clubs say they can't stay in business if it goes.
"We are concerned that 30 to 40 clubs would give up youth development.
"It's sabre rattling but Macclesfield and Hereford no longer have academies and if 25 more clubs go like that in two years' time then we will really have screwed up.
"Looking at the Deloittes figures into Premier League club accounts, the amounts [on compensation] are not exactly going to break the bank.
"The £50million Chelsea spent on Fernando Torres
is equal to the cost of running all Football League youth development for a year – with £10million spare."
Clarke attends the Culture, Media and Sport select committee inquiry into football governance on Wednesday and will use the occasion to voice his concerns.