Another tough season for David Moyes at Goodison Park which now sees the Liverpool club in a relegation battle.
Moyes often gains praise for the poor resources he has had to work with so here at COS we felt he deserved a hand in rooting out the dead wood at the club.
But even we had difficulties due to the small size of the squad.
Everton Tickets Available from Tixdaq.com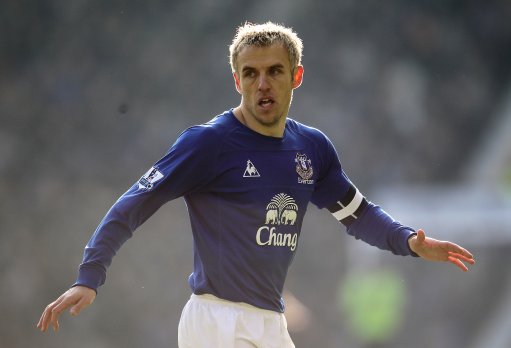 Phil Neville
Has been an inspirational captain and David Moyes has managed to squeeze several good years from the veteran when everyone thought he was past his best. His legs are going though and going forward from full-back he is useless. Time to join his bro on the scrap-heap.
Tony Hibbert
A great servant to the club, but nowhere near good enough to get a sniff. When grandad Neville is being played ahead of him he really cannot be any good. Seamus Coleman has been very impressive and deserves a chance – time for Hibbert to move on.
Leon Osman
Another great servant for Everton and the midfielder has great natural ability, but it is not seen often enough for a team like Everton. Other options are available for David Moyes. The only problem is will Everton get much money for him?
Diniyar Bilyaletdinov
An exciting player but has never looked comfortable getting manhandled by men twice his size or weight. For all his undoubted ability it is unlikely he will ever adjust to the physical excesses of the English game.
Silvain Distin
Can be excellent on his day and is strong going forward for a centre-half but he is prone to make one howler in almost every game. The Frenchman has lots of competition for his place and with the high wages he is on, he could be released and a younger version brought in.