Gunners fans will be awaking this morning feeling slightly groggy, a combination of celebratory drinking and sheer adrenalin induced happiness off the back of a great comeback win against Barcelona at the Emirates. Arsene Wenger guided his side to a crucial first leg victory that will live long in the memory. To help it live even longer you can savour these fine images of the night, maybe even print them out and place them around your office/home and just stare at them in sheer wonderment.
Arsenal Tickets available at Tixdaq.com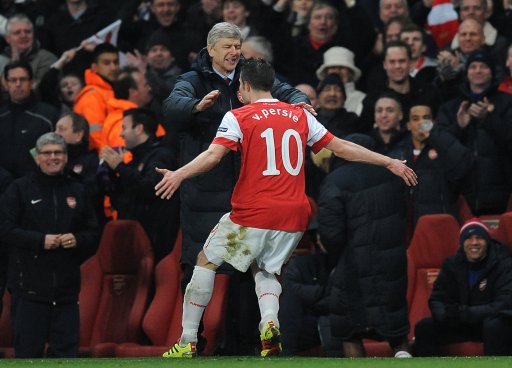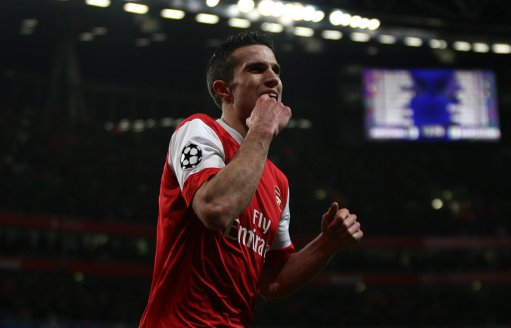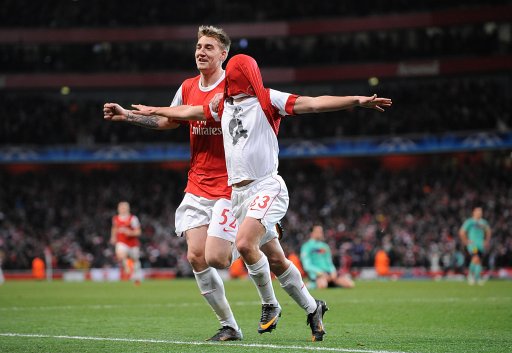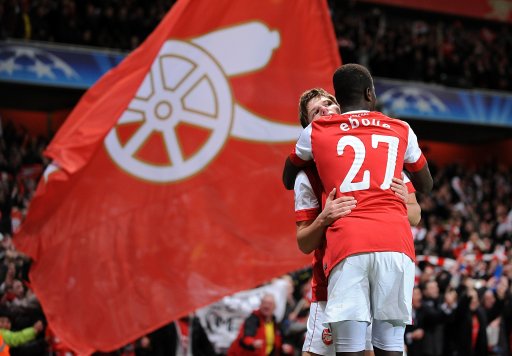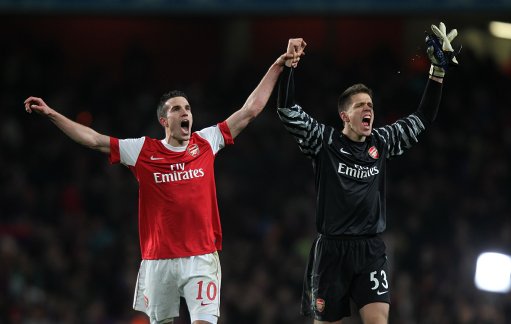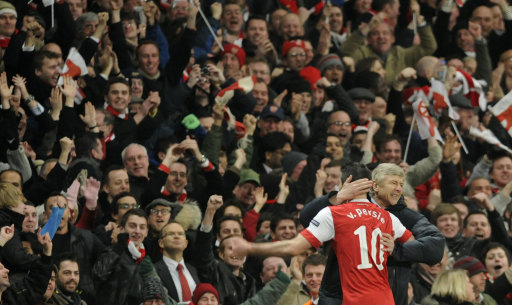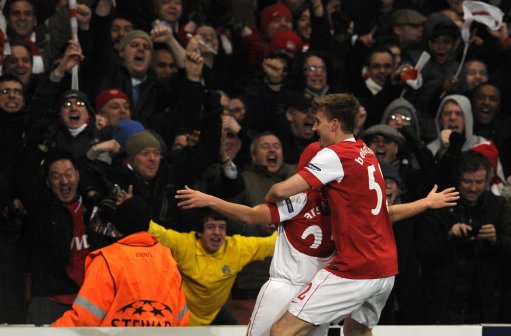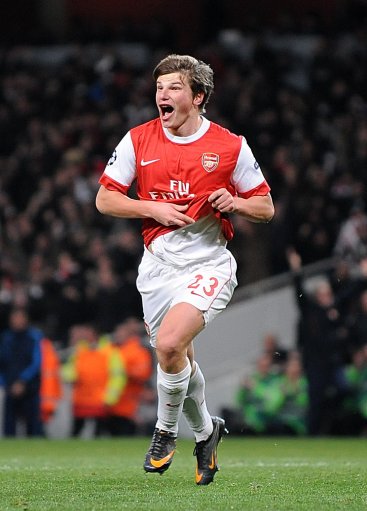 And finally Arsene Wenger and Pep Guardiola share their thoughts on a night of real drama.
Arsenal manager Arsene Wenger says Barcelona remain favourites in their last 16 Champions League tie despite the Gunners' 2-1 first-leg win.
But Wenger added that his side now have the belief to beat their rivals after coming from a goal down to take a slim lead into the second leg on 8 March.
"Barcelona are still favourites. We know now we can beat them, though. We didn't know that last year," he said.
"[The win] gives us a chance to go to Barcelona with belief."
While they might have succumbed in their 2010 meeting, Arsenal showed the extra character and belief Wenger says they now possess and hit back after going behind to David Villa's opener.
Robin van Persie beat Barcelona keeper Victor Valdes at his near post from a tight angle before a stunning counter attack involving Jack Wilshere, Cesc Fabregas and Samir Nasri ended in the latter sliding the ball across for Andrey Arshavin to steer in the winner.
"I am highly delighted. It was a special football night," said Wenger.
"The game promised a lot and fulfilled that promise. It was two exceptional teams who tried always to be positive."
He added: "Against Barcelona you are exposed many times when they have possession but we kept resilient and strong.
"The problem with their possession is that if you are a fraction late you are in trouble. You have to be tight with the marking and if you don't it is difficult.
"We were prepared mentally to live with that. Usually we have the ball more than our opponents but we knew tonight that 60% of the time we would have to be focused on them."
Pep Guardiola was philosophical afterwards.
"I think we were OK," he said. "We have lost the first leg so we have to win the second leg.
"We controlled the play for most of the match but we know they can play very well positionally. They are very good and very fast when they counter-attack.
"If we analyse this result it is not too bad. I think in general I am happy with the performance. But we need to score goals in the second leg.
"They will attack and we will attack too." (BBC Sport)