One question. Why?
Barcelona V Arsenal tickets available at Tixdasq.com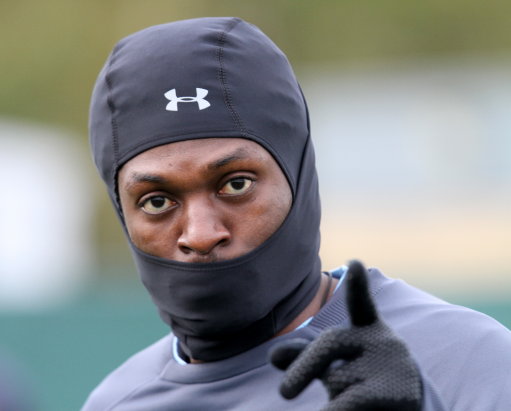 Emmanuel Adebayor has risked the wrath of Arsenal fans by urging Cesc Fabregas to quit the club for Real Madrid.
The Gunners captain is regularly linked with a move to La Liga, but former club Barcelona are regarded as his most likely destination.
But the Spanish champions now appear unable to afford Fabregas, who is valued at well over £50million by Arsenal.
Adebayor, however, who is on loan at Real from Manchester City, reckons the 23-year-old World Cup winner should still quit London for Spain – and join him at the Bernabeu.
"I had the opportunity to play with Cesc for a few years," Adebayor told journalists in Madrid.
"We all know the assists and goals he is capable of. I loved him as partner – he's a great player and a great person.
"If he comes to Madrid, I would very happy. If he came, he would be a good fit for Real Madrid."
SOURCE: TalkSPORT
Emmanuel Adebayor is pretty much public enemy number one with Arsenal supporters and it appears that the Togo international wants to retain that position for as long as possible by aiming a somewhat pointless jab in the ribs of the North London club who essentially made him what he is today.
For the record it is worth noting that when Arsene Wenger decided to sign the giant striker he was a no-one. He had managed just one goal in 15 games at Monaco in his final season at the Ligue 1 club, yet the Gunners boss took the calculated risk on spending £3m on the 21 year old, who then decided to attempt to engineer a move to Serie A and basically anger the entire club, he then sulked for a season before he was sold to Man City.
We all know then how Adebayor decided to run the length of the field to celebrate his goal at Eastlands in front of the Arsenal supporters, an action that could have caused a riot. Some may say justice was done when this season Roberto Mancini opted to continually leave him on the bench.
His career has got back on track at the Bernabeu and as a result he decides the time is right to make these comments. Some may say "what is he supposed to say!". Well it's simple really, if a journalist asked him "Would you like to see Cesc Fabregas at Real Madrid", he could easily say either "no comment" or "I wouldn't want to comment on that as clearly he is a player contracted to Arsenal Football Club". However Adebayor decided to open his mouth.
Why?