Gary Neville will continue his Old Trafford career with Manchester United.
Man Utd tickets available from Telegraph Tickets
Watch Marseille v Manchester United live streaming with GetSport.TV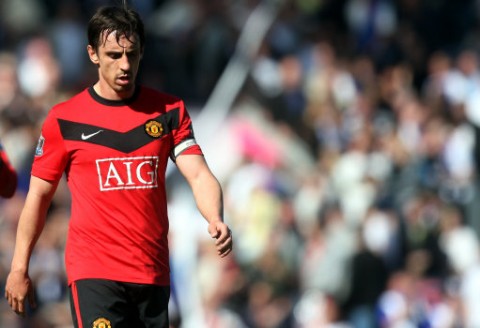 Gary Neville is expected to take his first steps towards joining the Manchester United coaching staff  by overseeing training for some of the club's youngsters this week.
Neville, 35, announced his retirement from playing earlier this month and has been earmarked as the potential reserve team coach for next season.
Although his current arrangement is on a casual basis it is expected to be the prelude to a longer career.
SOURCE: Daily Mail
Gary Neville will be an excellent role model for the young players under his wing, simply because his commitment to the Manchester United cause was so huge.
Though he was far from the most gifted of footballers technically, he put in the hours on the training ground to improve in almost every aspect.
As an example, compare the relatively poor crossing of his early days as a footballer to the excellent deliveries at his peak.
If there is one man to show trainee players how to get the most out of their abilities, it is Gary Neville.