Dave Jones wants to extend loan of Emirates star at the Cardiff City Stadium.
Premier League Tickets Available from Tixdaq.com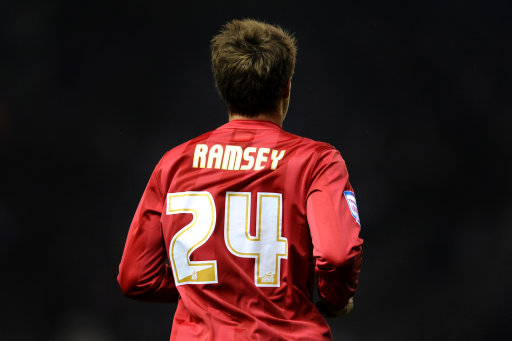 Cardiff City manager Dave Jones wants to extend the loan deal of Aaron Ramsey from Arsenal until the end of the season.
The Bluebirds' boss will talk to Arsenal counterpart Arsene Wenger about the possibility.
The 20-year-old joined Cardiff on a one-month loan in January as part of his recovery from a double leg break and has made four starts for the Welsh team, not losing a game in his second spell at the club.
Ramsey signed for Arsenal from Cardiff as a teenager for £5m in June 2008 but has returned to south Wales following a five-match, two-month loan spell with Championship rivals Nottingham Forest .
The Wales international underwent surgery to fix fractures to his tibia and fibula in his right leg after a challenge by Stoke City's Ryan Shawcross.
Ramsey is set to play at Nottingham Forest on Saturday and Leicester City on Tuesday but is due to return to the Premier League title-chasers after Cardiff's Championship clash with Hull City on Saturday, 26 February.
"We assumed he was going back after the month and if we can get him for longer than that, then that conversation I will have with Arsene," said Jones.
"I don't think he's at the fitness levels to go back to Arsenal yet, then I'm going to say that bebecause we want to keep him
"He's enjoying himself here. He's with us for some more games and we will see where we go from there.
""Aaron's doing well. It will be down to Aaron and Arsenal themselves to see what they think and where he's at. But if we can keep him then fantastic."