Hawthorns side may well live to regret dismissal.
Premier League Tickets Available from Tixdaq.com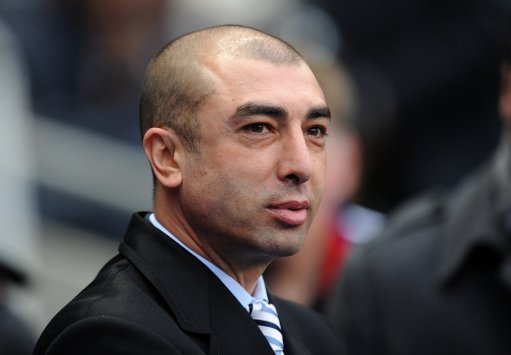 On February 5th Roberto Di Matteo was sacked as manager of West Bromwich Albion, or, more accurately he was "placed on gardening leave" from his duties at The Hawthorns, to use a current managerial euphemism.
This season has seen a veritable merry-go-round of managerial sackings, replacements and appointments in the top flight. First we saw Martin O'Neill forced to quit Aston Villa due to board room interference and lack of suitable funds. Next up we saw utter madness at Newcastle United as Chris Hughton was sacked, with the club sitting pretty in mid-table in their first season back in the top flight, only for the club to replace him with Alan Pardew, a man recently sacked by League One club Southampton.
Then, in the same month there was lunacy at Blackburn Rovers, where the new owners decided to sack Sam Allardyce, with the team sitting comfortably in mid-table and developing a strong home form. He was replaced by assistant manager Steve Kean who is still in charge and has seen results go much he same way, with the club in more-or-less the same position. Then the new year saw Roy Hodgson depart Anfield, with club legend Kenny Dalglish replacing him and most recently has come Di Matteo's departure, with Hodgson named as his replacement.
It is perhaps Di Matteo's sacking that has proven the most puzzling due to the curious timing of the decision. The season, now into February, is on the wane and the Baggies, and new boss Hodgson, have just twelve games remaining to try to salvage their season and remain a Premier League club.
Chairman Jeremy Peace has been quoted as saying of Di Matteo's departure, "…it's been a tough decision, but we as a board, believe it is the right one to give the club the best possible chance of remaining in the Premier League." West Brom's current form would appear to support Peace's assessment, with the club embarking on a dreadful run of 13 defeats in 18 league matches. It seems there was also some concern over Di Matteo's training methods, as well as his relationship with high-profile players at the club, and this has no doubt contributed to his dismissal.
Furthermore, his replacement Roy Hodgson comes with managerial pedigree, and experience of Premier League "great escapes", as he carried his own out with Fulham several years ago. He works well on tight budgets and seems to be able to get the best out of players with time. This will all have appealed to the West Brom board in their bid to find the best man to steer them to safety.
However, it is important to consider that, upon his sacking, Di Matteo's side were not in immediate peril. They lay several places above the relegation zone. Sure they had just been beaten 3-0, but the defeat came away from home and was at the hands of a highly impressive Manchester City side. Moreover, the Baggies had upcoming games against West Ham, Wolves, Stoke and Birmingham. All sides around them in the table and all definitely winnable games. It would perhaps have been wiser for the board to stick with Di Matteo for the next few games and perhaps the team would have notched a few wins and climbed to safety. Maybe the team would have shown form similar to that which they began the season with and Di Matteo could have prevented a slide into The Championship.
Maybe Peace and the rest of the board members did not want to risk the unthinkable possibility of not winning any of these games, and then that truly would have been cause for concern, and may not have left an eventual replacement with enough time, or winnable fixtures, to save the club.
Undoubtedly though, the strangest aspect of the decision to sack Di Matteo, was the timing. Less than a week after the close of the January transfer window it seems puzzling to bring in a replacement manager, even one as experienced as Hodgson, with no possibility of bringing in fresh players. If the prospect of parting company with Di Matteo entered Peace's mind in January, surely it would have been pertinent to dismiss him then and allow the new boss, whomever he was, to buy new players to strengthen a weak squad.
With the situation as it is the club, and players, are going to have a great deal of work to do if they are going to save their season, stay up and shed their reputation as a yo-yo club. At least, in Hodgson, they have the man to do it.