Is Ipswich youngster Connor Wickham on the verge of joining Tottenham Hotspur at White Hart Lane?
Tottenham tickets available from Tixdaq.com
Watch Blackpool v Tottenham live streaming with GetSport.TV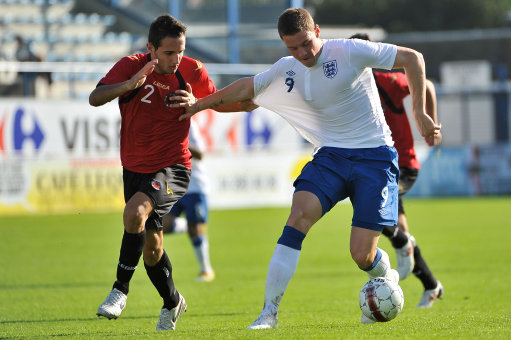 Ipswich strike sensation Connor Wickham is set to become a Tottenham player this summer.
White Hart Lane chief Harry Redknapp is believed to be prepared to go as high as £15million to buy the 17-year-old.
A club insider said: "We feel we already have one hand on Connor."
Other Premier League managers also want England Under-21 international Wickham, who hit a stunning hat-trick as Ipswich won 6-0 at Doncaster on Tuesday night, but Spurs have an agreement with Ipswich that they have first refusal if the price is right.
Ipswich owner Marcus Evans is well connected with Spurs, and is set to let them have their man in the close season.
At White Hart Lane, Wickham will link up again with familiar faces – youth coach Bryan Klug used to be director of Ipswich's academy set-up and first worked with Wickham when he was 13, while scout Charlie Woods is an ex-Ipswich coach and talent spotter.
SOURCE: Daily Mirror
Connor Wickham has received an extraordinary amount of hype in his short career.
According to the Mirror, he is worth more millions than he has senior goals at club level.
This season – as in the last – he has impressed in fits and starts.
He only scored his first goal of the season on January 22nd, but since then has five goals in his last six league games.
Hence the speculation.
He is certainly talented, as his solo goal against Sheffield United testifies, but he is far from a £15m player yet.
If the quotes from the Spurs "club insider" ring true, one hopes the hype doesn't go to his head.