Bernabeu boss discusses the prospect of dismissal.
Premier League Tickets Available from Tixdaq.com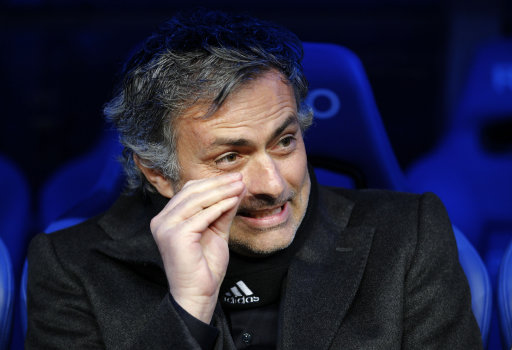 Mourinho: I'll only leave if Real sack me
Jose Mourinho has firmly pledged his long-term future to Real Madrid, despite openly pondering a return to England only last month.
Mourinho's position at Real Madrid had been the subject of some speculation after he had a public disagreement with general manager Jorge Valdano over his use of Karim Benzema and the club's reluctance to sign a new striker.
The Real coach then spoke publicly of his interest in returning to England, where he won back-to-back Premier League titles with Chelsea in 2005 and 2006.
However, Real acquiesced to Mourinho's demands when signing Emmanuel Adebayor on loan from Manchester City and he appears to be happy at the Bernabeu once again.
"If they don't sack me then I will stay," Mourinho told Radio Cope. "When I signed for four years I did it with the intention to respect my contract.
"When you leave a team like Inter for Real Madrid you don't do it for one year. I want to stay and if we are all united in belief for this project then it's obvious I will stay." (ESPN)
According to some sources Jose Mourinho is not that happy with life at Real Madrid and in particular his having to fight his case to sign Emmanuel Adebayor on loan after realising the La Liga giants didn't have much in the way of strength in depth up front.
The former Chelsea man has also been strongly linked with a move back to the Premier League and for 'The Special One' to even talk of a sacking is interesting. Remember being second in the table means little to those running things at the Bernabeu, previous boss Manuel Pellegrini was axed even though his haul of points was the most the club had ever secured in a season!
Any hope Real Madrid have of over hauling Barcelona will come when the two sides meet again in the league, they also go head to head in the Copa Del Rey and Mourinho will also hope that he can achieve success in the Champions League and it will be interesting to see just what the Portuguese manager can achieve. Remember we are talking about a manager who has won five domestic titles in the past seven seasons in three countries, he doesn't take failure well and nor do Real Madrid!