Barcelona manager Pep Guardiola has been linked with another Emirates Stadium raid – this time on Arsenal starlet Jack Wilshere.
Arsenal tickets available from Tixdaq.com
Watch Arsenal v Stoke live streaming with GetSport.TV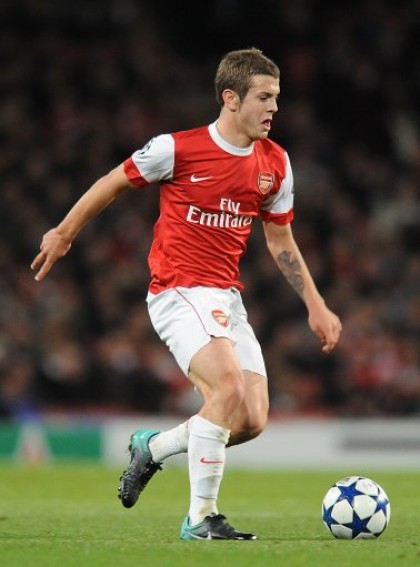 Barcelona coach Pep Guardiola has laughed off suggestions he might try to sign Arsenal midfield Jack Wilshere.
The 19 year-old was Arsenal's best player in their 2-1 over Barcelona during the first leg of their Champions League last-16 tie at the Emirates last week, more than holding his own against Xavi and Andres Iniesta.
The England international even outshone his captain, Cesc Fabregas, whom Barcelona are eager to bring back to the Nou Camp.
Guardiola, though, admitted he would not be making a move for Wilshere, and also hinted his side would find it tough to prise Fabregas away from north London.
"He (Wilshere) is a great player – a great player for Arsenal," the Barca coach said.
"And in any case, Arsene Wenger doesn't sell his best players."
SOURCE: Daily Telegraph
Of course, Arsenal have sold their best players before – but only when they are beyond their peak.
Patrick Vieira and Thierry Henry did not play to the same level upon leaving the Gunners – although they certainly won their fair share of trophies.
The mooted Barcelona move for Jack Wilshere was more a joke than anything – the young Englishman's stellar performance against the Catalan side gave rise to quips that they were looking to sign the wrong Arsenal midfielder – but perhaps Arsene Wenger can take encouragement from Guardiola's words on Fabregas.
After all, he is still contracted to Arsenal until 2015.
If Arsenal do decide to sell Cesc Fabregas, they will do so when they are ready.
As evidence, take the recent comments from Arsene Wenger to Sky Sports on why Arsenal will not sell their captain.
"We need Fabregas, believe me. He is a special player. He is exceptional."
"We are in a position where we can say 'no' for financial reasons. We don't need finances."
"People reproach me, saying 'Why do you not spend stupid money?'
"Now they reproach me and say, 'Why do you not sell the player. That makes me think we have not worked too bad."
Food for thought, Arsenal fans?