Ex Stamford Bridge coach believes Chelsea could send the Premier League to the Emirates.
Watch Copenhagen v Chelsea live streaming with GetSport.TV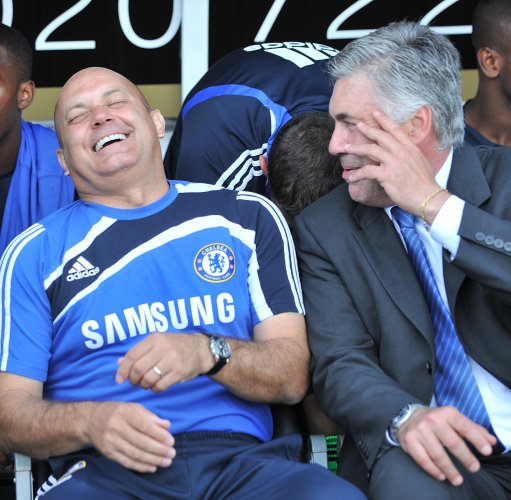 Former Chelsea assistant manager Ray Wilkins believes his old club may be out of the title hunt but could hold the key to its destination.
Wilkins was sacked by the West London club in November and Chelsea have never recovered.
The Blues are now in fifth place, out of the Champions League spots, and 12 points behind leaders Manchester United.
But Wilkins believes the club will make the Champions League and could hand the trophy to London rivals Arsenal.
"There's no guarantee that Chelsea will finish in the top four – but they will, trust me," he told Sky Sports.
"If Chelsea can't win the Barclays Premier League then I'd like Manchester United to win it, but Chelsea can actually win the title for Arsenal.
"They play Manchester United twice, they could stave off Man City by beating them – they could actually win the championship for Arsenal."