White Hart Lane side plans for 'worst-case scenario'?
Premier League Tickets Available from Tixdaq.com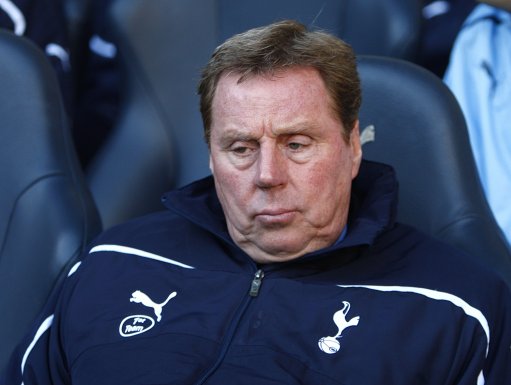 Tottenham will target Everton's David Moyes if they are forced to part company with Harry Redknapp in the summer.
Redknapp goes on trial in July on charges of tax evasion dating from his time in charge of Portsmouth.
Redknapp and former Portsmouth chairman Milan Mandaric, along with former chief executive Peter Storrie, will face charges at Southwark Crown Court in south ­London that Mandaric paid Redknapp £189,000 via a Monaco bank account.
Redknapp, who ended a second spell in charge of Portsmouth in 2008, is charged with two counts of cheating HMRC of an estimated £40,000.
The pair were charged last year following an inquiry involving the City of ­London police and the Revenue and Customs.
Although Spurs continue to back Redknapp, who ­denies the allegations, ­privately they have to ­consider the worst case ­scenario.
Redknapp's close friends claim he was bitterly disappointed nine days ago when his legal team failed to have the charges against him dropped and he was ­ordered to stand trial.
And Redknapp, who has been widely touted as the successor to England boss Fabio Capello when he stands down in 2012, is well aware his career could draw to a controversial end if he fails to be acquitted.
Moyes's position at ­Everton is now a matter for debate around Goodison Park. His work over the past nine years has been widely acclaimed.
SOURCE: Daily Mirror
Could Harry Redknapp really be facing prison time for his reported involvement in a tax evasion case and perhaps more interestingly have the North London club really started to plan for a 'worst-case' scenario or has the Daily Mirror decided to put two and two together and then just ran with it.
Personally if the White Hart Lane boss was forced to step down from his post I would imagine that a number of other alternatives would be discussed long before Everton manager David Moyes was the subject of interest and that isn't because I don't value what the Toffees boss has done at the Merseyside club, just that he doesn't seem like the right fit for Tottenham.
Given that Tottenham have a number of ex-players as coaches under Redknapp I would imagine one of those would jump into the mix, perhaps even Joe Jordan would be approached? Either way such a move is still fairly unlikely, indeed it is more likely that such a scenario would be more applicable in terms of the former West Ham and Portsmouth boss being whisked away to take the England job after Fabio Capello makes his glorious exit after winning Euro 2012….OK, now we appear to have gotten ahead of ourselves.