West Bromwich Albion player Paul Scharner is quite the character at the Hawthorns.
West Brom tickets available from Tixdaq.com
Watch Stoke v West Brom live streaming with GetSport.TV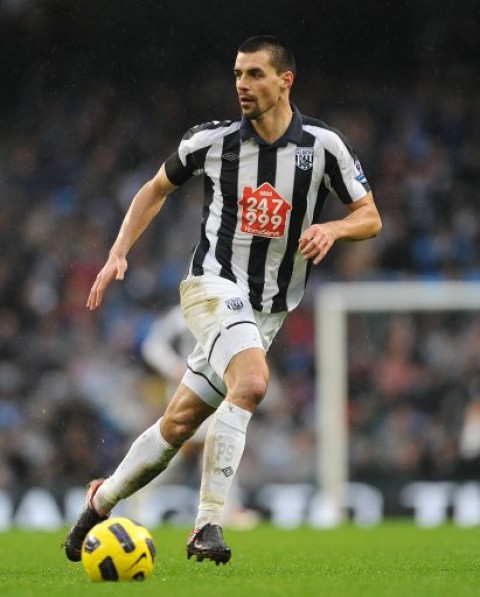 Wacky West Brom star Paul Scharner begged referee Mike Dean to give him a signed red card.
Austrian midfielder Scharner, 30, got a straight red from Dean for the first time in his career.
The ace was dismissed last October in a Euro 2012 qualifying 4-4 draw between Austria and Belgium.
And he picked up a signed copy from Dean when he officiated Sunday's 1-1 Black Country draw against Wolves.
Scharner said: "I got the red card he gave me – he signed it for me.
"I asked him for the card because it is the first straight red in my career.
"He signed it: "sorry for the red card".
"There was a fight for the ball on the floor and I stood up and a Belgium player made a big dive.
"It was harsh.
"It wasn't Mike Dean who decided to send me off, it was Mark Clattenburg the fourth official who said: 'send him off'."
SOURCE: Daily Mirror
Paul Scharner has regularly proven himself quite the character in the Premier League.
This is after all the man that dyed the word "Thanx" into the back of his hair upon leaving Wigan Athletic.
Asking for an autographed red card though is a new one.
As for the matter at hand though, did anyone else wonder if a penalty had been awarded upon seeing that Mike Dean refereed the match between Austria and Belgium?