Anfield supporters rub salt into the eyes of Stamford Bridge's new £50million hero.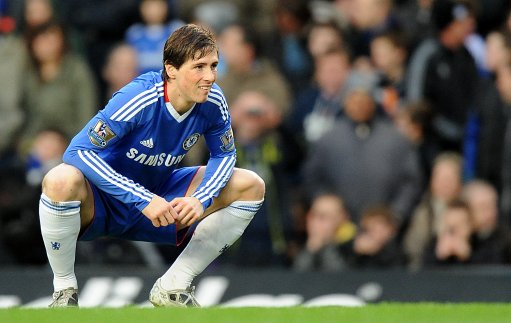 Fernando Torres' career at Chelsea has not got off to the best of starts.
And Liverpool fans, never one to miss a trick, have come up with a way to really wind up their former hero.
A fan has dealt with his feelings through the magical medium of music.
Treasonshow posted this video on Youtube and in case you wanted to sing along, we have included the lyrics too.
You played like a prat, Fernando
For fifty million quid I wanted so much more than this
You got subbed again, Fernando
You were running round in circles, getting nowhere very fast
I could hear the discontent
And scousers shouting at you from afar
You looked lost again, Fernando
For an hour Ancelotti kept his faith in you
Then he snapped again, Fernando
Hauled you off, brought on Kalou, and he was even worse than you
And I'm not ashamed to say
The way you played last night, it almost made me cry
You won nothing in the air last night
You played like s***e, Fernando
Missing chances that my gran would score
You were p**s poor, Fernando
You played like you'd been out on the booze
Now there's regrets
If I had the money back again
I'd buy eeyore, Fernando
You're so overpriced, Fernando
Chelsea can forget their Champions League dream if you're in the team
You play like my mum, Fernando
Do you still recall the frightful miss that went over the stand
Your close control so awful
That you looked like you should be playing for
You won nothing in the air last night
You played like s***e, Fernando
Missing chances that my gran would score
You were p**s poor, Fernando
You played like you'd been out on the booze
Now there's regrets
If I had the money back again
I'd buy eeyore, Fernando